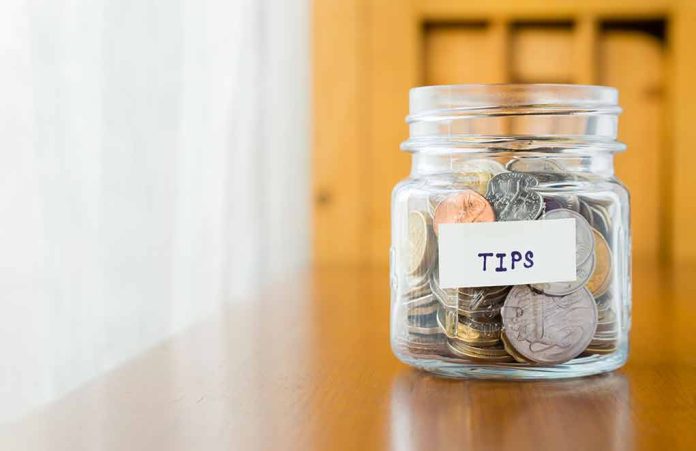 (DailyDig.com) – The owners of the Casa Bonita restaurant in Colorado, "South Park" founders Matt Stone and Trey Parker, have increased the minimum pay to $30 per hour for all workers, including servers.
The restaurant is well-known for its unique blend of cuisine, live entertainment, and animatronics. According to the restaurant's website, the entertainment lineup includes things like puppet performances and divers jumping into a pool at the base of a 30-foot waterfall.
A representative for Casa Bonita said that they discovered diners were not tipping during their opening evenings. They attribute it to the novel prepayment structure of their ticketing system.
The representative said that they eliminated tipping and increased the base hourly compensation for their service personnel from $15 to more than $30. Because of this change, visitors can experience Casa Bonita with no worry about hidden fees. There were 256 workers; 93 participated in the shift, with just two people complaining about it.
However, there is a catch to this new pricing structure. Customers will no longer be able to leave tips. After the original owners filed for bankruptcy because of financial difficulties brought on by the pandemic, the two bought the Lakewood, Colorado, restaurant in 2021 for $3.1 million. The current minimum wage in Colorado is $13.65 per hour. That's $16.35 over the federal minimum wage for Casa Bonita's workers.
Years before Parker and Stone acquired the property, it was the site of many birthday celebrations for Parker as a youngster. The Denver Gazette refers to Casa Bonita as the "Disneyland of Mexican restaurants."
The creators of "South Park" spoke about their acquisition. Stone said he noticed that the chlorine odor had diminished significantly. Instead of spending so much time and money renovating it like a work of art, they might have constructed something twice as large for the same price. And the dishes are delicious.
More and more companies, such as fast food restaurants, supermarkets, and coffee shops, have begun asking customers for tips in recent years, reigniting a controversy about tipping that has been raging for decades.
Copyright 2023, DailyDig.com