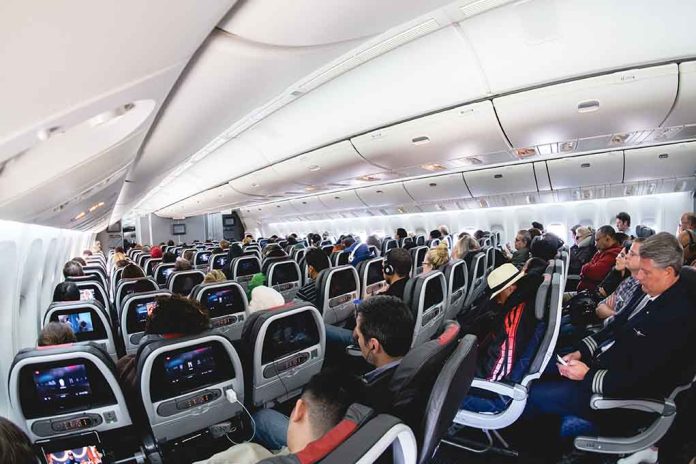 (DailyDig.com) – Southwest Airlines was criticized by passengers and the federal government after thousands of flights were postponed or canceled on Monday, Dec. 26.
During a snow storm on Monday, the airline canceled 70% of their flights which totaled 2,886 flights. Southwest's cancellations and delays are exceptionally high among all the airlines that had the same problems.
Southwest Airlines, known for its low ticket costs and flexible ticketing, apologized Monday for operational issues creating major delays at LAX and other airports due to the winter storm.
Southwest said they are rebooking as many customers as possible, depending on available seats. Canceled flight passengers can also request a refund or credit. They then canceled 60% of its Tuesday flights after delaying 48% on Sunday and 16% on Monday.
Passengers have complained that it's frustrating that they cannot call Southwest. They state that their customer support line is busy and disconnects if they get through. Also, the airline's failure to notify passengers of issues until they arrived at the airport upsets them. Southwest canceled about half of its flights Monday at several locations.
Southwest's cancellation rate is unacceptable, according to the U.S. Department of Transportation.
"USDOT is concerned by Southwest Airlines' disproportionate and unacceptable rate of cancellations and delays, as well as the failure to properly support customers experiencing a cancellation or delay," the government stated. As additional details become available, the agency will thoroughly review whether the delays and cancellations were controlled properly and whether Southwest is following its client care plan plus relevant DOT standards.
Southwest, the major airline in 23 of the top 25 U.S. travel markets, was fully staffed and prepared for the holiday weekend as severe weather swept over the nation. These operational difficulties prompted daily flight schedule modifications at a volume and scale that still retains the tools their teams employed to recover the airline functioning at capacity.
Southwest said it will only fly around one-third of its schedule for many days.
Copyright 2022, DailyDig.com