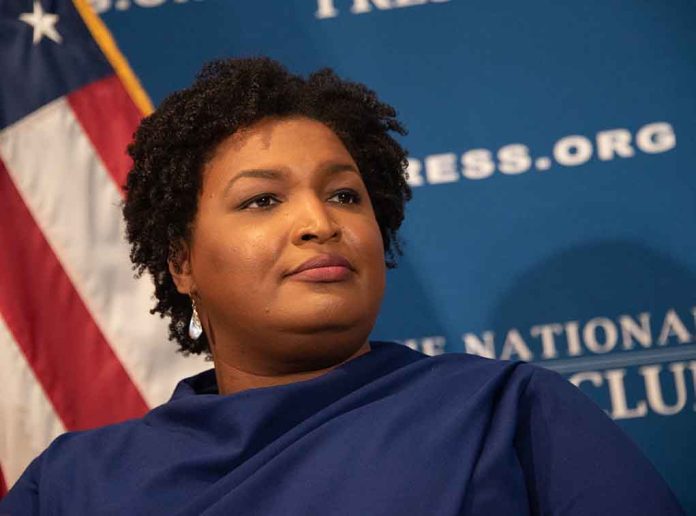 (DailyDig.com) – President Joe Biden has had a rough time during his first year as commander-in-chief. While a significant portion of Democrats feel he's taking the right actions to move the country forward, many of his decisions fail to sit well with Republicans and more moderate Americans. The problem is so severe that one of his own party members is now refusing to appear on stage with him.
In the early part of January 11, President Biden made his way to Georgia to visit Atlanta. The president spoke about potentially busting the filibuster and passing two Democrat-led voting bills. However, Stacey Abrams, Democratic candidate in the state's gubernatorial race and a leading voice for voting rights, didn't attend the event.
Joe Scarborough thinks he knows why.
Joe Scarborough: "Stacey Abrams doesn't want to appear on the same stage as Joe Biden" pic.twitter.com/3KbsTZoXoB

— Daily Caller (@DailyCaller) January 12, 2022
According to Scarborough, Abrams doesn't want to hurt her chances of becoming Georgia's governor. The Democrat skipped out on the event to avoid publicly aligning herself with Biden's controversial political positioning. Scarborough claims appearing with Biden in public stands to damage Abrams' campaign.
Scarborough insists that candidates have no problem getting on stage with a president that enjoys a positive approval rating. Once numbers begin to tank, sentiments change.
Biden continues to struggle to keep his approval numbers afloat. Currently, the president's numbers are "upside-down;" most voters disapprove of the job he's doing so far.
A spokesperson for Abrams reached out to Fox News and claimed a conflict in schedules caused her to miss the event but didn't provide further details. The unidentified person did claim that the Democratic candidate still supports President Biden.
Joe Biden's poor decisions negatively impact his popularity. Around 51% of American respondents to a Five Thirty Eight poll said they disapproved of him. How will these numbers impact his bid for re-election in 2024?
Copyright 2022, DailyDig.com