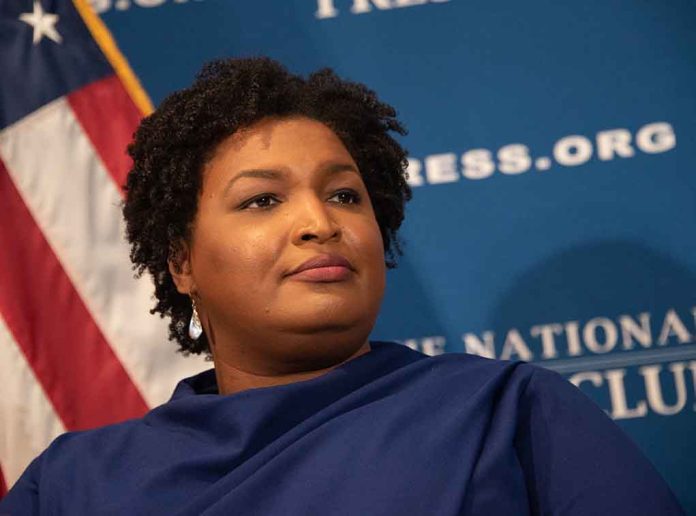 (DailyDig.com) – After two unsuccessful bids for governor of Georgia, Stacey Abrams has hinted that she would run again. But, some Democrats in the state are eager to see her move past the idea and onto something else.
"I will likely run again," Abrams declared in January. She said that since she did not succeed the first two times, she will keep trying.
Abrams' campaign in 2022 collected $8 million more than her Republican opponent, Georgia Governor Brian Kemp, but she ultimately lost the election and is still deeply in debt as she used up all of the money she raised. Some Democrats in Georgia are concerned that Abrams will run for governor again, considering her previous two unsuccessful bids in 2018 and again in 2022.
Bartow County Democrat chair David Ellis-Mendoza refrained from making harsh statements about Abrams, but he did say that the candidate's staff had missed opportunities to build bridges with rural areas and that they required a contender who could win over independent voters. Other people should come forward and run for governor.
The former leader of the Georgia Democrat Party, Bobby Kahn, said Abrams should move on since she'd fail if she campaigned again. It's time for the Democrat Party to advance. The score of 0-3 is not favorable for survival.
She can't simply blame her loss on facing an incumbent, he added. She set a new benchmark in terms of funds generated. Democrats in the other 49 states predicted her victory. In the primary, she remains a formidable opponent. So, we hope that she figures out on her own that the party has several potential leaders who could run and win.
Yvonne Stuart, who is the chair of the Democrat Party in Monroe County, commended Abrams but argued that she has grown into just a celebrity in the time between her races. She thinks the Democrats may have another credible candidate by 2026. In 2022, their whole ticket was packed with A-list performers.
Copyright 2023, DailyDig.com