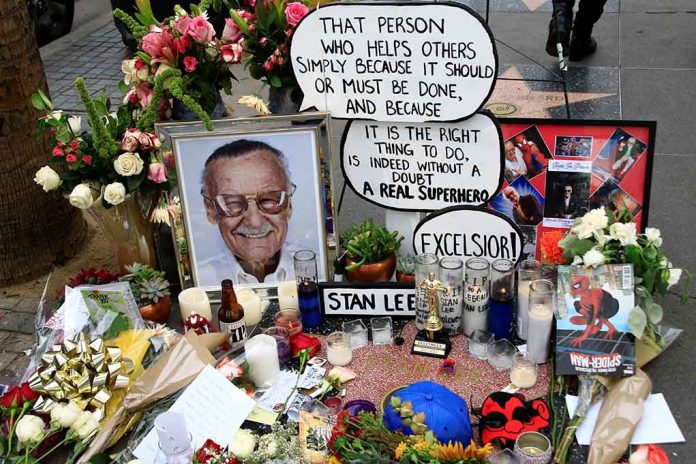 (DailyDig.com) – On Wednesday, December 28, we commemorated what would have been Stan "The Man" Lee's 100th birthday! Despite the fact that the great artist passed away in 2018, his legacy will live to awe and motivate all of us. The event was commemorated by Marvel with the announcement that a documentary chronicling his life will be available on Disney+ in the following year.
Lee started his career in comics as a teenager in 1939, and now, 75 years later, he is hailed as the visionary tour de force behind Marvel's Silver Age. Spider-Man, Iron Man, Black Panther, Ant-Man, X-Men, The Fantastic Four, and The Incredible Hulk are just some of the many, many characters that he is credited with co-creating, along with a great many more.
This year, Marvel made the decision to license Lee's image for use in amusement parks and goods. This is a sign of the ongoing fan engagement in Lee as one of the primary inventors of the contemporary superhero genre. Marvel licensed Lee's likeness earlier this year.
In spite of the fact that Marvel did not provide many specifics about the project, the company did release a teaser that featured some of Stan Lee's cameos from previous Marvel Cinematic Universe films. It is not known whether the documentary will present Lee's complicated life in its entirety or who will be a part of sharing his story. It is also unknown who will be engaged in narrating his life's story.
The history of Disney has been explored for various documentary projects that will be available on the company's streaming service. The Imagineers are the creative geniuses behind Disney's theme parks, and Disney+ included a documentary series on them when it first launched three years ago. After some time, it added one that discussed the tales that were inspired by its rides. Documentaries focusing on Mickey Mouse, Marvel Cinematic Universe series and movies, and Marvel's influence on culture may also be found on this platform.
Copyright 2023, DailyDig.com