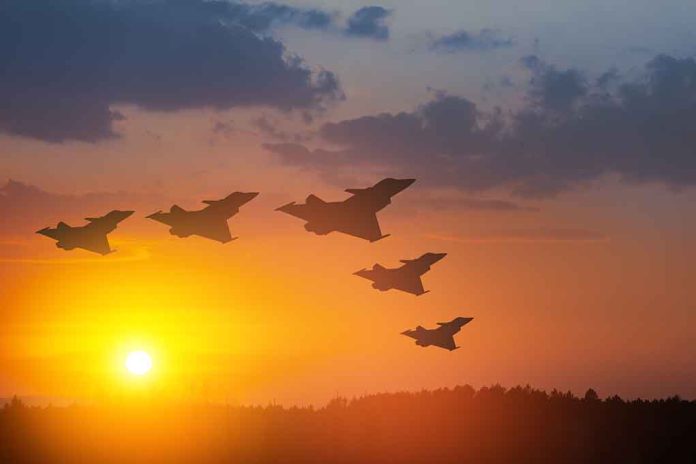 (DailyDig.com) – On February 4, the US military shot down the spy balloon from China that traveled over the country last week. Numerous media outlets revealed that a State Department senior official said the Biden administration had found that the balloon was equipped with electronic technology for surveillance that could listen in on signals from our communications.
China criticized the U.S. for demolishing what it claimed was only a balloon to observe weather. The State Department pointed out that the hardware on the spy balloon didn't match the technology that might be found on a weather balloon. It had more antennas than a weather balloon would have, including an array that could probably collect and locate communications. He claimed that it was part of a fleet of Chinese balloons that were made for surveillance.
The official said that "High-resolution imagery from U-2 flybys" showed that the balloon could be used to collect any communication signals from the elevated altitude it traversed. The U-2 is a reconnaissance plane that the Air Force flies at high altitudes.
Numerous news outlets reported that this official also said the U.S. is considering putting sanctions on the Chinese because the balloon violated U.S. airspace. The US also will consider whether to take measures against Chinese groups with ties to the People's Liberation Army that helped the balloon gain access to US airspace.
Lawmakers asked Biden's top officials probing questions during both public and private hearings on Capitol Hill. Congress demands to know more about the reason that the balloon was allowed access to the whole country and was only shot down after its mission was complete.
The balloon wreckage is still being found and analyzed at a lab in the FBI's facilities in Virginia, but the comments from the officials suggest that the US had already found out that the balloon used electronic surveillance capabilities.
The Biden official also said that China had already flown these monitoring balloons in upwards of 40 nations on five continents. The administration is talking to the nations involved regarding the reach of this scheme and answering any questions they may have.
Copyright 2023, DailyDig.com