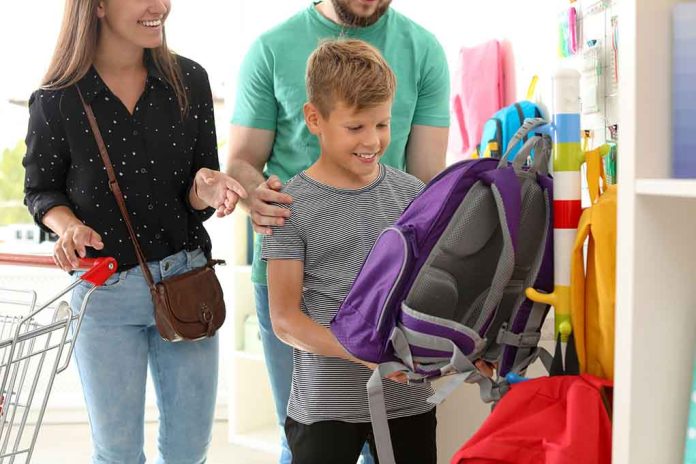 (DailyDig.com) – Inflation is making life hard for American families right now. With gas prices close to record highs and other essentials more expensive than ever, the extra cost of equipping kids to go back to school is the last thing many parents want to face. Luckily, in many states, there are tax breaks that can help.
State tax holidays are coming: Here's when you can get relief on back-to-school supplies https://t.co/UcMT8c4HIF

— USA News Today (@USANewsToday10) August 3, 2022
Nineteen states — up two from last year — are now offering days when parents can shop for school supplies and pay reduced sales taxes. The specifics on what's covered vary from state to state, but they usually cover clothing and often stationary or even electronic devices. Some even eliminate sales tax altogether. Here's a list of the states that take part in the program, with qualifying dates and links (where available) to their details:
If your state is on the list, and the dates haven't passed yet, you could save a significant amount on getting your kids prepared for the next school year.
Know of any other deals families need to know about? Reply to your email or send a note to today(at)dailydig.com. We'd love to hear your ideas!
Copyright 2022, DailyDig.com