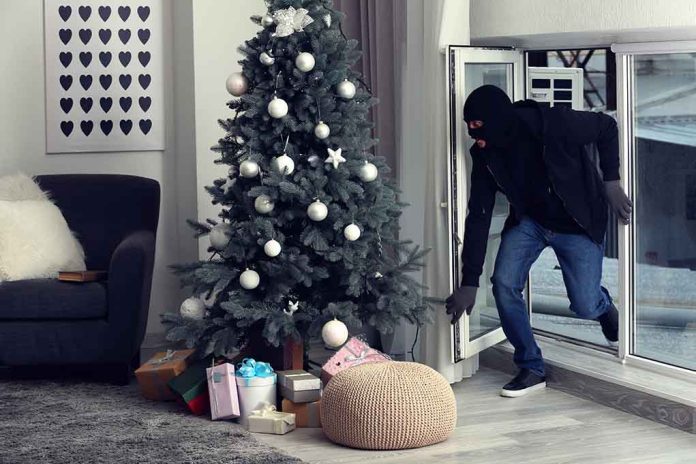 (DailyDig.com) – A person who is suspected of being a serial thief was apprehended on Monday, Dec. 19 while trying to steal Christmas gifts from underneath the tree in the house of actor Robert De Niro in Manhattan, according to the police.
Officers had been monitoring the "real-life Grinch" in the wake of a number of previous thefts, and they reportedly spotted her break into 'The Godfather' and 'Goodfellas' star's apartment at about 2:45 early Monday morning.
In the month of September, some of the previous thefts included a burglary attempt that was purportedly made on the residence of the comedian Arsenio Hall while he was present there. It has been reported that Mariah Carey's house was broken into while she was away on vacation, and the suspects in the case have since been taken into custody by the police. A well-known artist Nas was also out of town in November when his home was allegedly broken into by robbers and looted by the perpetrators.
Inside De Niro's apartment, they discovered a 30-year-old lady attempting to take things from the living room, and they ended up arresting her after discovering her inside. The individual's name has not been made public by the police.
As the woman was being taken into custody, Robert De Niro, who was upstairs, made his way downstairs to the living room. According to sources speaking with the media from the police department, once De Niro came downstairs, he did not communicate with the criminal.
The actor, who is 79 years old, has decided not to comment on the attempted robbery, according to a spokeswoman for the actor.
The occurrence took place inside of a home in Manhattan located on East 65th Street. According to the police, there were indications of a forced entry on the basement door that the lady used to access the condo.
A spokesman for De Niro stated that the residence was a temporary rental house that the star was using.
Copyright 2022, DailyDig.com