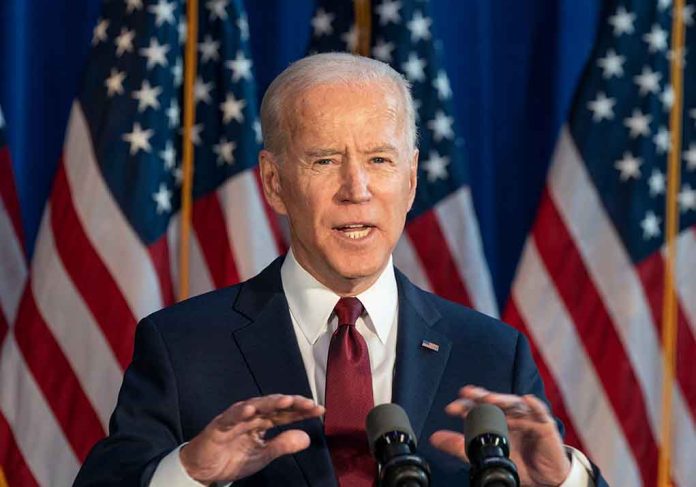 (DailyDig.com) – On February 28, the Supreme Court heard two lawsuits that halted Biden's promise to cancel upwards of $20,000 in federal student debt. The justices examined if the plaintiffs had standing to sue, as they must first decide if the cases meet the legal requirements to proceed.
If the court finds no standing, the suit against President Biden's student loan program doesn't matter. They must show damage from the program to establish standing.
Six states warned that debt relief would damage their tax collections and that MOHELA's business offering loans would lose revenue.
These cases raised questions about Biden's jurisdiction to eliminate student debt under the 2003 HEROES Act, which allows the secretary of education to waive or amend student loan obligations in a national emergency. The states believed that President Biden was abusing that statute and violating Congress's intent.
The justices addressed all those things, but they focused on standing. Any plaintiff must establish standing according to Article 3 by showing that the policy will hurt them, that the defendant caused the injury, and that the remedy sought would rectify the injury.
Director Abby Shafroth of the National Consumer Law Center noted that the court cannot assess whether the conduct was legitimate or not if five justices indicate that neither of the two parties has standing.
All the judges seem to be undecided. They wondered whether the state could claim MOHELA's harm was damaging to Missouri, where the firm is situated.
James Campbell, the state's counsel, defended MOHELA's role as they provide financial help to Missouri students as it was created and controlled by the state as a public service. Biden's plan threatens MOHELA's operational income by 40%. Campbell claims that the state has standing to claim that would impair MOHELA's important public goals.
Borrowers and litigants will learn in June whether the Supreme Court's suspicious line of inquiry on standing holds up. Biden's plan could still be implemented if the standing of both lawsuits does not hold up.
Copyright 2023, DailyDig.com