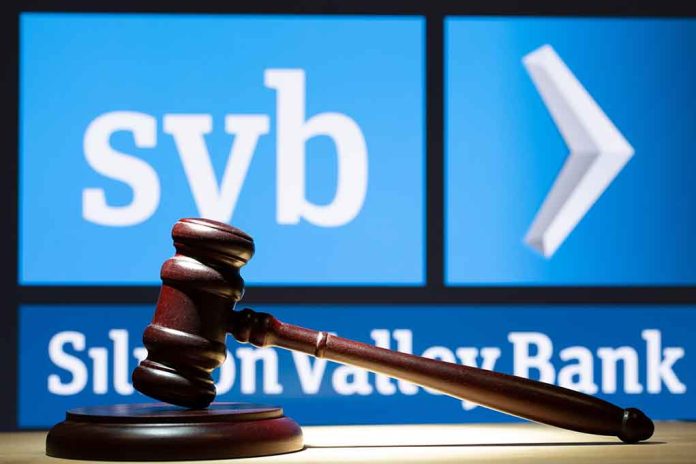 (DailyDig.com) – Although Silicon Valley Bank (SVB) was making more hazardous investments, CEO Greg Becker's cash bonus reached an all-time high.
In 2021, Becker got a $3 million bonus, which was more than twice the bonus he had received in 2017. It was after SVB made some large wagers on high-risk, interest-rate-sensitive assets. Reports of Becker's recent gains came on the heels of rumors that the bank handed out incentives to staff in the hours leading up to Friday's FDIC takeover.
The SVB board probably expected the freefall. While prominent insiders traded shares and cashed options, SVB went 15 months without a risk officer. They also doubled their risk at board meetings.
The tech-driven bank invested billions in lengthy U.S. bonds and securities backed by the mortgage market. The IT industry, notably Silicon Valley corporations, boomed during the last few years, so its consumers deposited a lot of money.
SVB's securities portfolio of $125 billion in the same year probably didn't seem dangerous. Last year, when the Federal Reserve raised interest rates to curb inflation, SVB's bonds plummeted in price, and the company's portfolio lost value. It lost $15 billion last year. SVB collapsed earlier this month due to the loss and an increasing number of troubled internet businesses relying on their bank accounts.
Proxy statements provide insight into business supervision, governance, and goals beyond just compensation. In their 2023 proxy statement, SVB used the term "risk" 192 times. Disclosures reveal that the SVB board's concern with risk went much beyond the boilerplate language of proxy statements. Before their investment in mortgage bonds went bad, it was a smart move that brought in better rates and boosted SVB's profits.
After reviewing the bank's documents, Becker was able to negotiate a larger incentive based on multi-year bonus payments connected to SVB's 'return on equity' (RoE). The RoE quantifies a company's profitability relative to the amount of capital it has attracted from shareholders. Investments in potentially defaulting long-term government bonds boosted SVB's profits between 2017 and 2021.
Copyright 2023, DailyDig.com