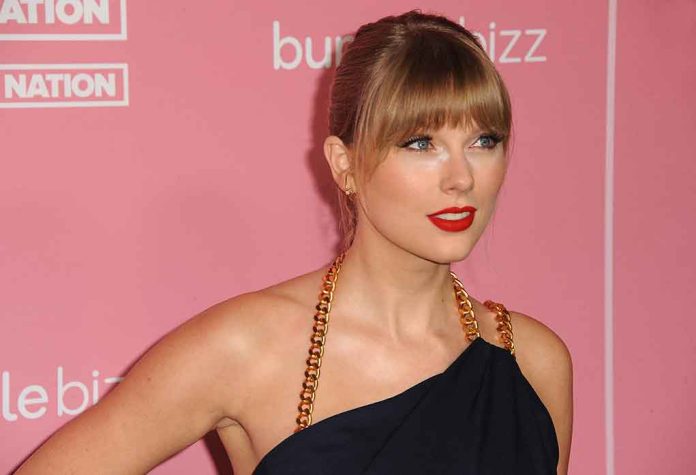 (DailyDig.com) – On August 3, during her first concert of six completely sold-out performances in LA during her Eras Tour, Taylor Swift became the consummate pop superstar.
Some fans have seen a reputable film team at the arena, fueling speculation that Swift is filming her LA gigs for a likely "Eras Tour" documentary.
It is estimated that 500,000 people will attend Swift's performances, bringing in approximately one hundred and fifty million in revenue to the region. While Taylor is in town, the Los Angeles PD has increased the number of police officers stationed at major Metro stations to deal with the influx of fans traveling to and from SoFi Stadium. They're giving their presence an exposure on par with the Super Bowl in 2022.
The North American Section of her concert tour began in March in Arizona and it was supposed to culminate in LA at the August 9 concert. But the singer announced on August 3 that she had added 15 additional shows throughout the US and Canada. She gave a flier for the extended Eras Tour that listed the new performance dates and venues during the LA concert.
Since Swift began her tour, she has given glow bracelets for each concertgoer to wear for the duration of the three-hour show. On that particular evening, though, the bracelets had a slightly different appearance and shone with a greater light.
Before the debut of her latest (tenth) studio album, "Midnights," in June 2022, Swift revealed she would be embarking on her first tour in four years.
Over the course of her career of 17 years, she has performed in pop, country, and folk music; thus, she has characterized this trip as a "journey" spanning all of her phases of music. The long wait for tickets finally ended in November of 2022.
It has recently been reported that Swift gave her tour staff, which included truck drivers, backup dancers, sound specialists, rigging professionals, and catering crew, a stunning $55 million in incentives.
Copyright 2023, DailyDig.com