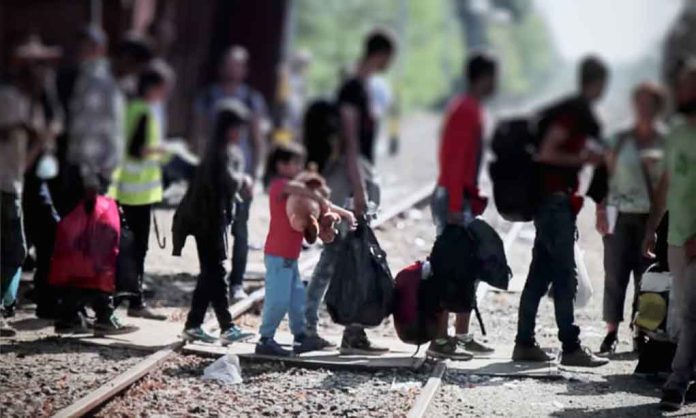 (DailyDig.com) – The ending of Title 42, the pandemic-era health regulation designed to dissuade illegal immigration, was temporarily halted by the U.S. Supreme Court on Monday, December 19.
Chief Justice John Roberts' ruling on Monday comes as towns along the U.S.-Mexico border to brace for a predicted flow of migrants after Title 42's conclusion. Nineteen states requested an emergency stay from the high court on Monday to preserve Title 42.
Chief Justice Roberts issued a one-page stay and urged the administration to answer by 5 p.m. Tuesday, hours before the limitations expire on Wednesday.
The Department of Homeland Security stated the public health order Title 42 will stay in force for now and illegal immigrants will continue to be deported to Mexico.
"While this stage of the litigation proceeds, we will continue our preparations to manage the border in a safe, orderly, and humane way when the Title 42 public health order lifts," DHS said. They encourage Congress to grant the funding for border security and management that they sought and advance President Biden's comprehensive immigration proposals he made on his first day in office.
Title 42, enacted by President Donald Trump in March 2020, has prohibited hundreds of thousands of migrants from requesting asylum in the U.S. As Title 42 is expected to expire, thousands of additional migrants are now in shelters on Mexico's U.S. border.
Immigration groups sued to block Title 42 to limit asylum applications, arguing that it violates U.S. and international duties to persecuted refugees. They claim that coronavirus vaccinations and therapies have rendered the policy obsolete.
Conservative states say repealing Title 42 will flood their jurisdictions with migrants and strain public services like health care and law enforcement agencies. They also say the federal government has not planned for the additional immigration to come.
Republican Gov. Greg Abbott of Texas praised the Court's decision as a step toward keeping Title 42, stating that it helps limit illegal immigration.
Ken Paxton, Texas Attorney General, who filed an action Monday to stop President Biden's Title 42 repeal, pledged to continue battling to keep it in place.
Copyright 2022, DailyDig.com