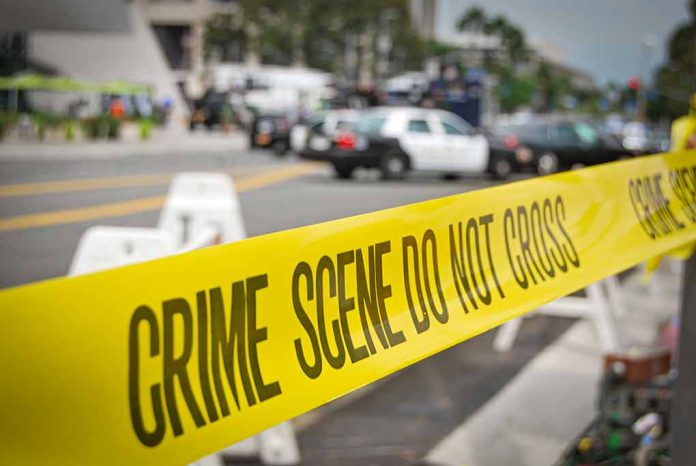 (DailyDig.com) – On Saturday, May 13, just the day prior to Mother's Day, a mother from Texas was slain while going shopping with one of her two daughters to find a prom dress.
Multiple gunshots were reported soon after 4 o'clock on Saturday afternoon in the area of the 2100 block of North Masters Drive in Dallas, Texas, and the Dallas Police Department responded. They reported that there were two drivers who were firing at one another from different automobiles while traveling on Bruton Road. Both drivers were traveling in the same direction, eastward. Ana Moreno, who was 39 years old at the time of her death, was driving in a car that was ensnared in the gunfight when she was hit by an errant bullet and murdered.
The investigation revealed that there were four individuals who were shot at the scene, all of whom were transferred to separate hospitals for treatment. Moreno, one of the four individuals, passed away as a result of her injuries. According to police statements made on Sunday, the other people involved as bystanders who were shot, all of whom were adult males, were in severe condition.
As of Monday afternoon, the Dallas Police Department reported that no suspects had been apprehended in the investigation.
Moreno's second daughter, Michelle Rodriguez, explained that her mom was shot while driving in the car with her sister. They were on their way to shop for her sister's prom dress. She stated that her mom could not contain her excitement while seeing her sister prepare for the prom. Her mother couldn't wait for her children to complete their education and get their diplomas. It was the one thing that brought her joy and satisfied her.
The Moreno family has established a fundraising campaign on GoFundMe in order to assist with the costs associated with Moreno's funeral. They said that Moreno had two daughters and one son who survived her.
Copyright 2023, DailyDig.com