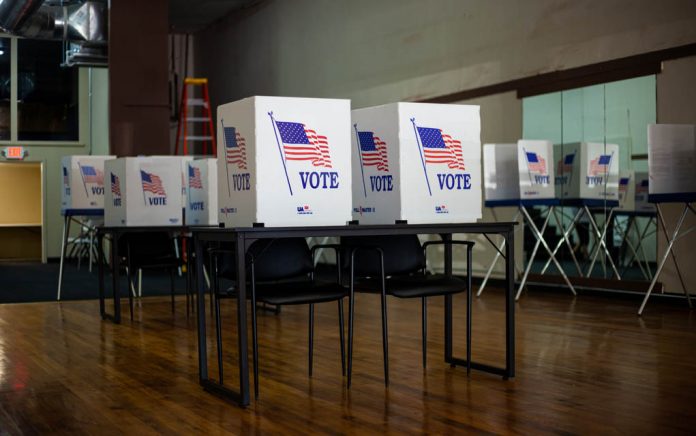 (DailyDig.com) – The 2020 presidential election has been the subject of controversy since the results determined Joe Biden won the presidency. Even now, nearly a year later, many Trump supporters believe the election to be fraudulent and have called for investigations in several states. Not long after former President Trump spoke with state officials, Texas launched an audit of the 2020 election.
President Trump, around 8 ½ hours before the announcement, urged the Texas governor, Greg Abbott (R-TX), to back a bill starting the audit. The 45th President of the United States noted that he won big in Texas, but despite his victory, Trump claims Texans are still suspicious of the election.
JUST IN: Texas announces election audit in four biggest counties after Trump demand https://t.co/iMwqZ4IX8D pic.twitter.com/2UWAj5ZxfI

— The Hill (@thehill) September 24, 2021
On September 23, the Secretary of State for Texas announced that four counties would experience full, detailed audits. President Biden won three of the counties: Dallas, Harris and Tarrant. Trump won in Collin County, which is the fourth county under investigation. Critics of Governor Abbott wasted no time blasting the Lone Star State's leader for expectedly doing what Trump wants.
The announcement of the move comes as other officials investigate the election results in various parts of their states. Arizona audited election results in Maricopa County at the request of the GOP. Officials released their results at 1:00 p.m. Mountain Time on September 24, showing multiple signs of voter irregularities, with certain officials daring to request attempting to decertify the 2020 electoral results.
Georgia also found anomalies, which are under investigation, in Fulton County. Pennsylvania Senate's Intergovernmental Operations Committee issued subpoenas against the state for 17 different types of election documents. In Wisconsin, Republican lawmakers are pushing an effort to investigate their state's results as well.
Copyright 2021, DailyDig.com