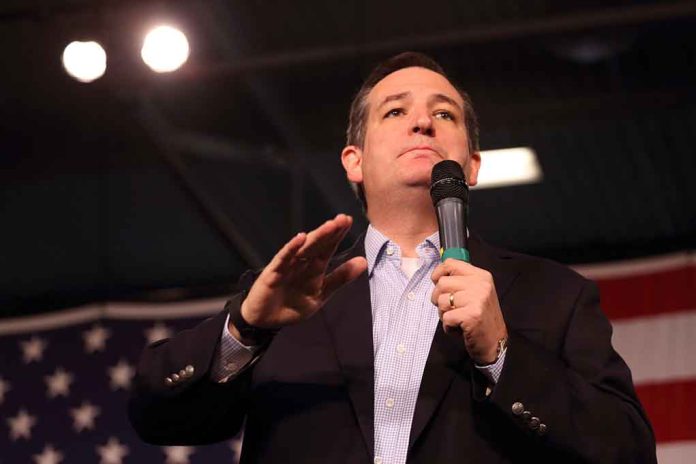 (DailyDig.com) – On Monday, January 30, Republican Texas Sen. Ted Cruz proposed three bills to speed up the oil and gas permit process in the US to secure energy.
First, the Energy Freedom Act would streamline federal licensing for energy development, compel new onshore and offshore oil and gas lease auctions, approve pending LNG export licenses, and accelerate solar, wind, and geothermal development.
It will boost US energy production, price stability, and regulatory predictability.
The second bill, the Federal Permitting Modernization Act (FAST Act), would demand federal agencies make systemic changes and give federal approvals a priority by requiring set timeframes: five days to notify the general population of the proposal by posting details in the Federal Register; 30 days to report the environmental documentation for review; 60 days for the general populace to give feedback on those records; and 30 days for the public to approve or deny the project based on those comments.
This measure would set federal agency timelines for the environmental evaluation of these kinds of projects.
The third bill, the 90-Day Review Act, would reduce the period to submit a motion for judicial process for a permit, license, or approval for a significant infrastructure project like a highway or public transportation project from 150 days to 90 days.
"Under President Joe Biden, American families are struggling with record-high gasoline and home heating prices thanks in large part to the Biden administration's hostility toward oil and gas. One study found $157 billion in energy investment is tied up in the federal permitting process," Cruz stated before proposing the legislation.
Cruz said that these proposals would not cost taxpayers anything but would generate billions of dollars in future income by speeding up the permitting process, leasing, building safe new pipelines, and exports, as well as giving much-needed regulatory clarity. He asked Congress to act quickly.
Cruz emphasized that America's infrastructure should be able to be constructed in a prompt and predictable way, free of unnecessary government delays. He said the proposals would break the federal government's monopoly on infrastructure projects and put Americans back to work.
Copyright 2023, DailyDig.com