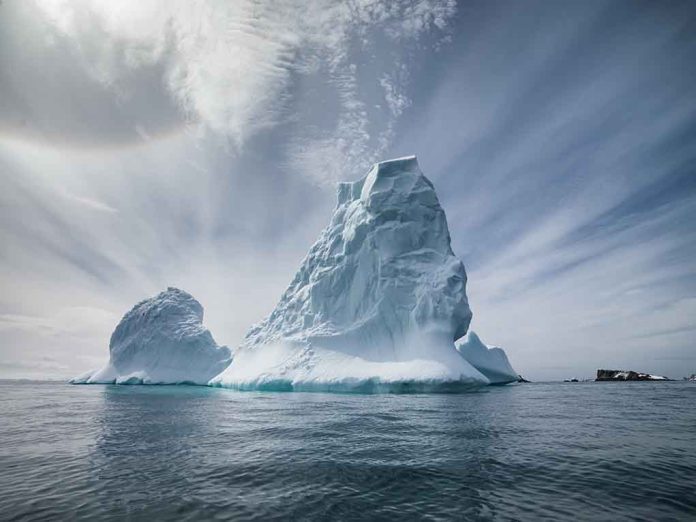 (DailyDig.com) – During the 25th Titanic anniversary, filmmaker James Cameron is seeking to answer a long-running controversy: whether Jack, played by Leonardo DiCaprio, could have been able to stay on the door and live.
In a trailer for his forthcoming Nat Geo special, Titanic: 25 Years Later With James Cameron, he undertakes a scientific analysis to see if there was space on the door floating after the Titanic sank for both Jack and Rose, played by Kate Winslet.
Cameron explains how he, stunt actors playing Rose and Jack, and scientists investigate four possible outcomes to see whether two people might have shared space on the door, sparing Jack's life as the Titanic sinks.
In the first test, Cameron says the stunt team demonstrated that Jack and Rose could climb on the raft, but now they're both immersed in dangerously cold water.
The second test showed that Rose had provided Jack with her life jacket to insulate him. He may have survived by the time the lifeboat arrived.
For the third, Jack is out of the water on the door, and his intense shaking from the cold aided him and he possibly could've survived for hours.
The final test integrated the physical toll they would have undergone during the ship's sinking, making them wear out like Rose and Jack did.
Finally, Cameron observes that Jack would still decide to safeguard Rose. He believes Jack wasn't going to do anything that would endanger Rose. It's completely in character.
The door argument has been something that Cameron has explored with fans throughout the years, saying that it is crucial to the plot. But with the new special, he hopes to put an end to the discussion. He believes the research brings an end to it for good.
Given the outrage and a desire for a better outcome for Jack, Cameron said that the character had to die. Like in Romeo and Juliet, it is a story about love and sacrifice. Cameron explained, "The love is measured by the sacrifice".
Copyright 2023, DailyDig.com