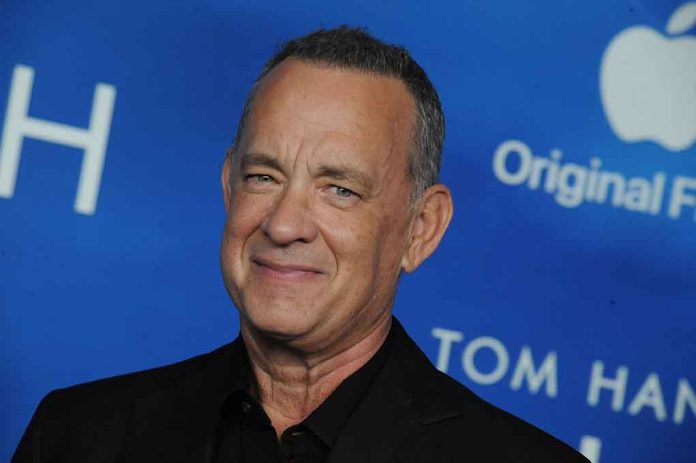 (DailyDig.com) – The tagline for Tom Hanks' comic movie A Man Called Otto entices the spectator to become captivated by America's grumpiest man.
In the new Americanized version of Fredrik Backman's 2012 best-seller A Man Called Ove, Hanks plays against type. In this rendition, Hanks' Otto is a widower recently forced into retirement from his engineering job who rules his Pittsburgh neighborhood with an overwhelming force and lives in perpetual aggravation, especially with his kind but rule-breaking neighbors.
Hanks said, "The guy who knows what is right, the most righteous man. He knows that you can't park here [somewhere], you know? And that's important knowledge to know sometimes… That's just correct behavior, that's acceptance of what the rules are, and the rules are in place to give everybody a fair shake."
Hanks' associates were ecstatic to work with him, even if it meant spending most of the film on the receiving end of Otto's wrath. The performers depict parents with two small children and a third on the way who live across the street from Otto and resist being repulsed by his obstinacy. Otto, who is sad because his wife died too soon, has tried to kill himself more than once, but they stop him.
Trevio, who portrays a vivacious lady attempting to penetrate Otto's tough exterior, believes that we are all created of the same stuff. The ability to love is what motivates us to connect with each other.
Garcia-Rulfo described Hank as wild and fantastic. He has excellent professionalism. He never worked with anyone who had that charisma, modesty, and accessibility to everyone on the set, staff and performers alike.
Hanks made it easy for Marc Forster, the director, who has a fair amount of knowledge about translating successful novels. He stated that he could not have done this picture without him. Tom is extremely prepared. And he is constantly thinking about and aware of all the decisions he makes as an actor.
Copyright 2023, DailyDig.com