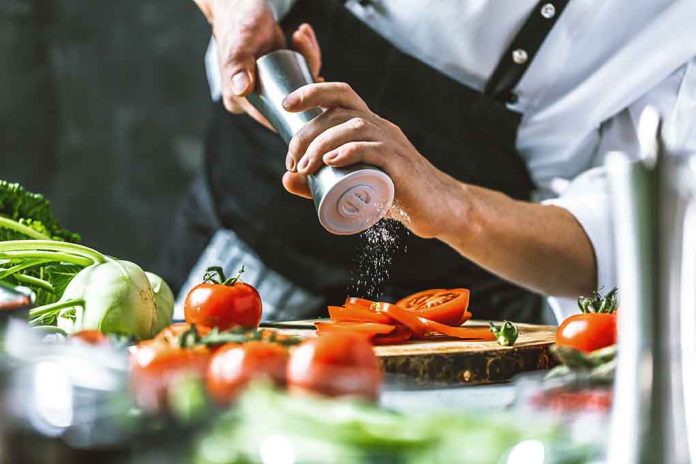 (DailyDig.com) – Twenty seasons of "Top Chef" on Bravo have passed, and to celebrate, 16 of the best chefs from previous seasons have returned from other international "Top Chef" competitions. Since its inception in 2006, the hit series "Top Chef" has boosted the careers of scores of cooks and made amusing debates out of cooking styles.
Padma Lakshmi, judge Gail Simmons, and chief judge Tom Colicchio are all returning for the season of the Critics' Choice Award-winning series. The cast consists of 11 "Top Chef" winners and finalists from across the globe, all competing for the World All-Stars championship.
When shooting the twentieth season of "Top Chef" in the fall of 2022, Tom Colicchio discussed the value of the competitors' prior experiences on the program. He claimed that they're fairly familiar with the format since they've been on the program before. Once they're in, they know what they're in for, which is always an advantage.
Colicchio stated that the shooting process of "Top Chef" is far more challenging than most people realize, with the common perception being that the cooks are only required to be present in the kitchen for two days before going off for one day. On their one day off, though, they are inundated with show interviews. They're stressed because they're in the kitchen, on their feet, and constantly moving. Every time they prepare a meal, they are able to see the results and get comments. Halfway through is often when people start to feel tired. He went on to say that in order to succeed in the challenge, the chefs would need the stamina of marathon runners.
The 16 returning chefs from the previous season of "Top Chef" will compete in kitchens around London in an effort to go to the French capital for the finals. London in 2022 served as the location for the season's all-star tournament, the only time the show's main setting was outside the US. According to Bravo, it was "the fiercest showdown" in the history of the cooking competition.
Copyright 2023, DailyDig.com