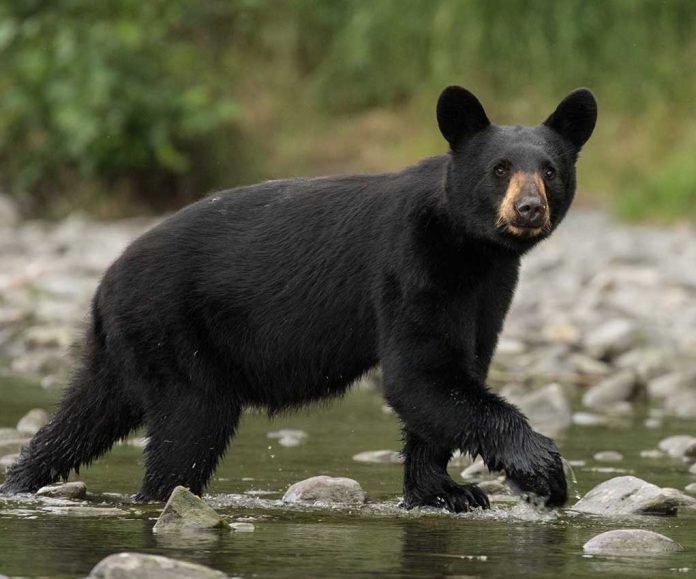 (DailyDig.com) – According to the Montana Fish, Wildlife, and Parks investigation team, a lady named Amie Adamson, 48, from Derby, Kansas, was discovered dead on a path near West Yellowstone, a town in Montana, on July 22 after apparent contact with a grizzly bear.
The woman was a seasoned marathoner, and authorities believe she was on foot when she was attacked. A couple of hundred yards away from the Buttermilk Trailhead is where she met her death. The bear was with her cubs and showed no signs of trying to devour the victim.
When authorities found the woman's body, they closed down the Buttermilk Trail in Montana's Custer Gallatin National Forest. Yellowstone National Park was not closed down. Roughly eight miles from West Yellowstone, they warned other hikers to stay away. The town of West Yellowstone is outside of the park's western gate.
Outdoor types have been cautioned by wildlife experts to take precautions against bear attacks. Hikers should never contact a bear, always stay in a group, and take and understand how to employ bear spray. They need to generate noise in places like the woods and stay away from places where animals have died.
The distinction between black bears and grizzly bears is very important for hikers to know. Nor should they ever give the animals any food.
Within the last month, a black bear attacked and killed a guy called Steven Jackson as he was sipping coffee at a campground in the morning. The assault ultimately proved fatal for Jackson.
Sheriff's deputies in Yavapai County, Arizona, stated the assault was unprovoked and rare. Jackson, 66, was carried by the bear about 75 feet into an embankment, where he was mauled to death.
Residents were screaming and honking horns in a desperate attempt to scare away the bear from the man and the neighborhood. According to the police, the bear let go of its victim when a nearby resident shot it with a gun.
Copyright 2023, DailyDig.com