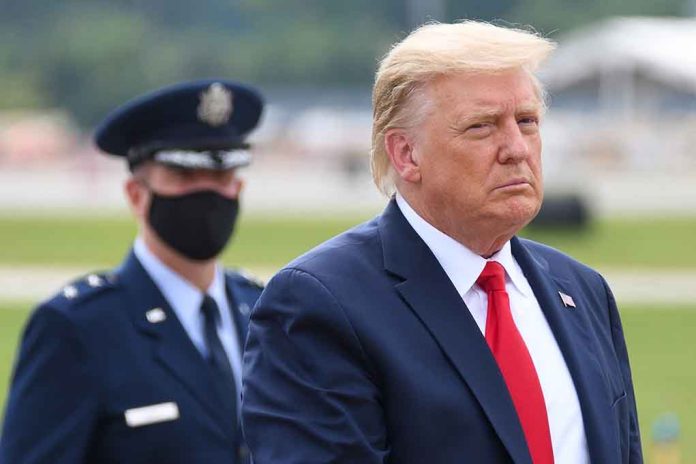 (DailyDig.com) – Preparing to disband next week, the House Jan. 6 committee has abandoned its subpoena targeting former President Donald Trump.
The committee's Democrat leader, Rep. Bennie Thompson from Mississippi, wrote to Trump's lawyer David Warrington on Wednesday, Dec. 28 to rescind the subpoena.
"As you may know, the Select Committee has concluded its hearings, released its final report and will very soon reach its end. In light of the imminent end of our investigation, the Select Committee can no longer pursue the specific information covered by the subpoena," Thompson wrote.
In October, the committee agreed to subpoena Trump for his involvement in the Jan. 6, 2021 Capitol rebellion and efforts to reverse his 2020 defeat.
The panel's lawmakers admit the subpoena would be hard to enforce, especially because Republicans will take over the House in January 2023. It was merely symbolic and political.
Trump sued the panel in November to prevent complying. The complaint said that while prior presidents have willingly provided testimony or records in response to house subpoenas, none had been forced to do so. Trump, who launched a third presidential campaign last month, denies any wrongdoing.
The committee requested any Trump-Congress and extremist group interactions. Trump's lawyers contended it was too broad and violated his First Amendment rights.
Wyoming Rep. Liz Cheney said they must ask the man who started the insurrection. Every American deserves answers.
The committee examined almost 1,000 witnesses, including much of Trump's White House officials and associates, but never Trump. Many witnesses detailed his efforts to persuade state lawmakers, federal authorities, and politicians to reverse his defeat. White House officials who accompanied him on Jan. 6 told the panel about his refusal to urge the rowdy crowd of his followers to leave the Capitol after they stormed in and disrupted President Joe Biden's victory certification.
Last Thursday, the committee found that Trump conspired to sway the 2020 election and ignored the violence. The panel suggested the Justice Department pursue the former president for four offenses, including assisting an uprising.
Copyright 2023, DailyDig.com