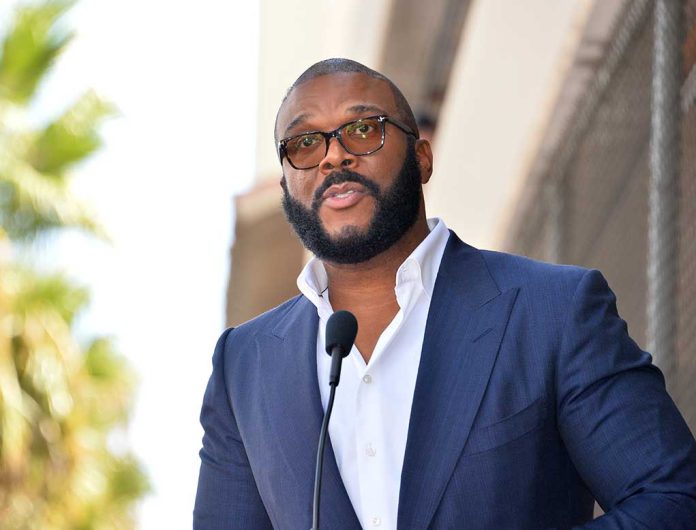 (DailyDig.com) – A South Carolina lady of 93 who has refused to sell her family's property to developers now has the support of media billionaire Tyler Perry, who has volunteered to build her a new house.
Josephine Wright alleges the Bailey Point Investment Group is harassing and threatening her in an effort to get her to surrender her property via a spurious lawsuit. Wright claims her 1.8-acre lot has been held in her family since just after the end of the Civil War. Wright doesn't want to let go of it because of the significance it has in her life.
Behind her Hilton Head Island, South Carolina, house, the Georgia-based Investment Group plans to build a neighborhood of 147 units.
She once stated that Bailey Point made an offer to purchase her property after they received permission to develop the adjacent 29 acres. Wright claims that the developers harassed her after she turned down their offer and even initiated a lawsuit against her.
According to the company's lawsuit, the building site was intruded upon by her satellite dish, shed, and a portion of her screened-in porch.
Tyler Perry has offered to build Wright a five-bedroom home and has shown his support for her during this process.
On October 24, WSAV from Nexstar confirmed that they had been in contact with Perry regarding the new home for some time. Wright's present house will be replaced by the new one, and she and her grandchildren will then move in.
When Perry learned in June that Wright was having legal trouble with the Investment Group, he came to her rescue. The actor shared a WSAV article on Instagram in which it was about Wright, saying that she has always been a warrior. He said that he was as well and asked her what he could do to lend a hand in her battle.
Once the necessary permissions are approved, his construction team will begin building the house.
The litigation and the property dispute will continue as before for the time being, regardless of this.
Copyright 2023, DailyDig.com