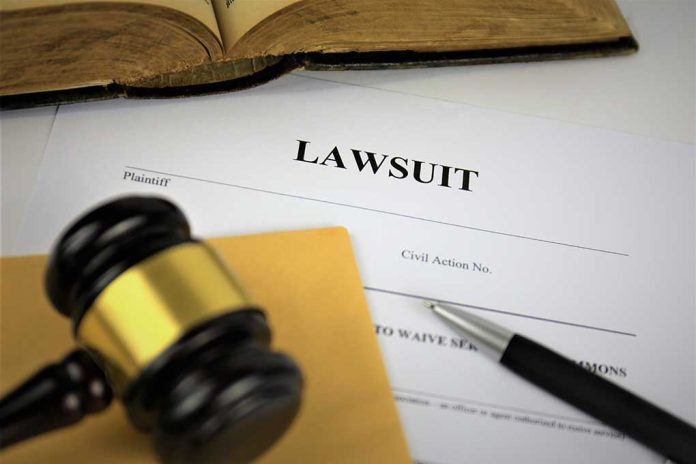 Ukraine Announces String Of SHOCKING Lawsuits
(DailyDig.com) – As the war in Eastern Europe continues to drag out, Ukraine is looking to begin suing anyone who has helped Russia keep fighting. Some of these lawsuits will be against western banks or their managers. The embattled country believes these financial institution leaders should be held accountable for indirectly financing Putin's war machine.
Ukraine will pursue war-crimes charges against leaders of JPMorgan Chase, Citi, and HSBC over Russia financing, Zelenskyy's economic advisor says https://t.co/chgdN6L1Dy #news

— Global News Aggregate (@AggregateGlobal) July 26, 2022
Ukrainian President Volodymyr Zelenskyy's economic advisor, Oleg Ustenko, recently sat down for an interview with CNBC. During the discussion, the advisor noted that there was "no doubt" Russian forces were committing war crimes in Ukraine. Ustenko added that he believes anyone who has helped finance Putin's war machine, intentionally or not, has also committed war crimes by proxy.
The representative accused JP Morgan Chase, Citigroup, HSBC, and other Western banks of financing Russian oil and allowing the war to continue. The advisor stated that Ukraine had "different options," naming the International Criminal Court (ICC) as their first. The ICC may not be able to prosecute entities, but it can charge people, so officials are more likely to go after CEOs and other executives like Jamie Dimon of JP Morgan Chase than the companies themselves.
JP Morgan claimed it helped implement the sanctions currently against Russia, and Citi noted it had reduced the amount of business it has in the European nation. Do you think the Ukrainian government is making the right move? Should these banks be partially responsible for the heinous actions of the Russian forces?
Copyright 2022, DailyDig.com