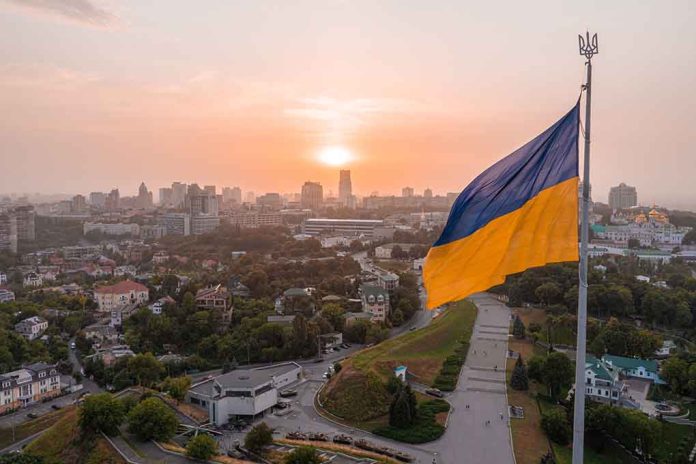 (DailyDig.com) – President Zelensky expressed uncommon misgivings about Bakhmut last week, bracing his people for a terrible loss. On April 5, his office indicated he might compromise on Crimea's future.
Western authorities have long known that any Ukraine effort to acquire Crimea would fail. Andriy Sybiha, Zelensky's office deputy, may reassure Western policymakers who doubt Ukraine's capacity to recapture the peninsula militarily and fear that President Putin would expand his conflict.
Zelenskyy has refused peace negotiations unless Russian soldiers leave Ukraine, notably Crimea. Washington has demonstrated scant interest in a negotiated deal that cedes land to Russia. The UK and US have reportedly hindered discussions.
Sybiha's statements reflected the Ukrainians' tone of superiority. If Ukrainian troops approach the Russian-controlled peninsula's border, Kyiv would debate Crimea's future with Moscow, the most unequivocal declaration of its interest in dialogue since it ended negotiations for peace with Moscow in April 2022.
Sybiha indicated that if they achieved their strategic aims on the field of battle and reached the administrative boundary with Crimea, they would create a diplomatic platform to address this matter, hinting at an expected counteroffensive.
He clarified that they do not rule out the military reunification of Crimea. Despite tremendous troops and equipment, Ukrainian forces are almost trapped in Bakhmut, making Crimea's freedom an impossible dream.
Moscow will negotiate over eastern areas, not Crimea. The Kremlin may be prepared to halt the conflict if the eastern territories are recognized. Putin signed admission treaties for Kherson, Donetsk, Zaporizhzhia, and Luhansk on September 30.
Zelensky is not likely to relinquish the four areas, although releasing Crimea would boost negotiations. The field of battle will determine all of these matters until one side is exhausted.
Recently, Zelensky has been pessimistic. He said Putin would sense Ukraine's weakness if Bakhmut was captured. He claimed that if Bakhmut fell, Putin could use this triumph to sell a ceasefire arrangement to his people, the West, Iran, and China that would require Ukraine to cede land.
Zelensky agreed that losing Bakhmut would imply a political setback and perhaps a war defeat.
Copyright 2023, DailyDig.com