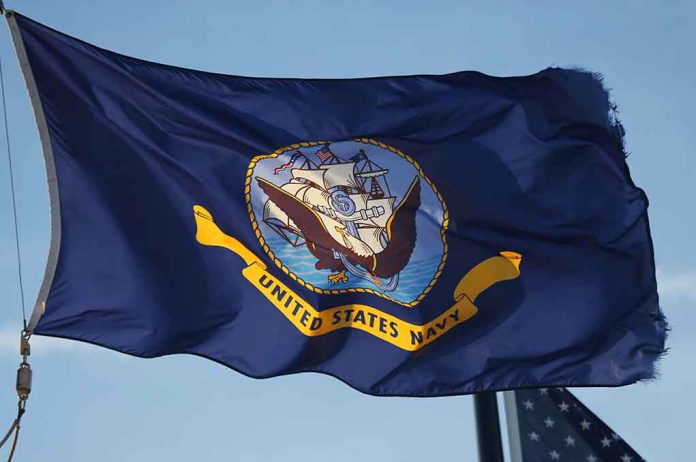 (DailyDig.com) – Using a water cannon as an aggressive action against a Philippine ship is only one example of China's tactics in the South China Sea, which the United States commander of the Navy's Seventh Fleet warned on August 27 must be stopped and addressed.
The Seventh Fleet, based in Japan, is the biggest of the forward-deployed divisions of the United States Navy, with as many as 27,000 men, 150 aircraft, and 70 vessels. Its bases are in Singapore, South Korea, and Japan, and it serves a region of 48,000,000 square miles.
The United States will stand behind the Philippines as both countries confront regional threats, Karl Thomas, the Vice Admiral, said. He said the US needs to call out those living on the edge of the law. When someone is pressuring you by gradually taking more, you must resist, according to Thomas. Actions on the shoal on August 5 are the best illustration of hostile conduct.
A Chinese naval ship fired a water cannon at a Philippine vessel on August 5. It was carrying supplies for soldiers on a boat that was deliberately damaged by Manila on a South China Sea bar. This region is a flashpoint in the competition between Beijing and Washington.
Thomas stated that he had held meetings with Alberto Carlos, Vice Admiral of the Western Command in the Philippines. He was curious as to Carlos's perspective on the procedures for which he was responsible. Thomas, for his part, said that he wanted to be absolutely certain of his familiarity with his options.
A panel found Beijing's expansive claim to jurisdiction over much of the South China Sea to be without legal validity, and in 2016, the Philippines secured a global arbitration judgment against China.
China has constructed artificial islands with military facilities in the South China Sea. Their claimed jurisdiction overlaps with that of Indonesia, Malaysia, the Philippines, Brunei, and Vietnam, all countries with whom they have had historical ties.
Copyright 2023, DailyDig.com