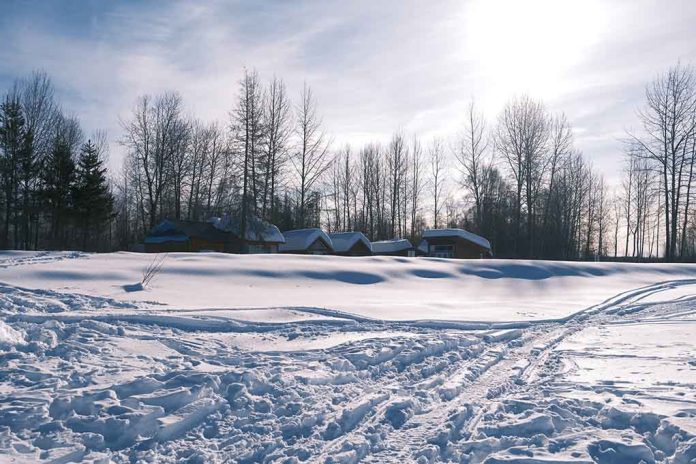 U.S. Troops DEPLOYED To Alaska – Ready To Fight?
(DailyDig.com) – After spending decades fighting in the Middle East, the US military is looking to expand its fighting capabilities. It may seem like the US fighting force is ready for anything, but the truth is the military has never focused on potentially frigid conflicts. The US Army is looking to rectify the issue by converting its current Alaskan force to get troops ready to battle in cold weather.
U.S. Army is poised to revamp its forces in Alaska to better prepare for future cold-weather conflicts, Army leaders say. https://t.co/qwf2x74nSR

— NBC News (@NBCNews) May 12, 2022
The Associated Press (AP) spoke with Army Secretary Christine Wormuth, who said she plans to make a final decision regarding converting the current Stryker force in Alaska to a more mobile infantry brigade. The Stryker unit utilizes heavy eight-wheel vehicles, but the Army wants vehicles better suited for operating on ice and snow. Wormuth told AP the Army is trying to create Arctic-capable forces.
The Arctic isn't a new area of interest. In fact, US has seen it as competitive land for a long time given Russia's and China's interest in the region. Still, the United States is last in the race as both foreign countries have upped their presence in the far-northern region. While the US had been thinking about these changes before the Russia-Ukraine conflict, it's likely the battle sent a message of urgency.
The troops were going to travel to Fort Polk in Louisiana, but Wormuth said it would make more sense to keep them in Alaska and make them train in a climate similar to what they'd face in the Arctic. She noted they can't get experience fighting in the frigid temperatures if they're training in California or Louisiana. Major General Brian Eifler, Commander of the US Army Alaska, mentioned the move would also save money in logistics, cutting the need to ship soldiers and equipment from Alaska to Louisiana, according to the AP report.
With the close proximity that Russia has to Alaska, and the current tensions between Moscow and Washington, it's not a bad idea to get troops ready for battle in cold weather. China and Russia both pose a threat, and its likely fighting would take place in the Arctic, a landscape the US military didn't encounter during its 20+ years of fighting in the Middle East.
Copyright 2022, DailyDig.com