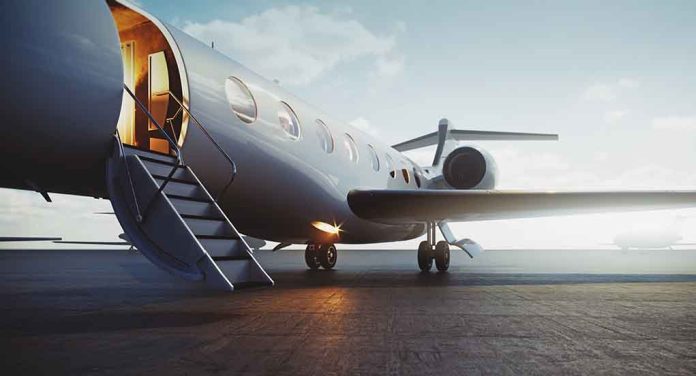 (DailyDig.com) – Since taking office, Pete Buttigieg, the Secretary of Transportation, has used taxpayer-funded private airplanes around 18 times instead of commercial aircraft, while also being an outspoken supporter of cutting carbon emissions.
According to Caitlin Sutherland, the APT executive director, Buttigieg has grossly mishandled air transport, putting Americans at risk of flight cancellations and lengthy wait times every day.
But he gets to dodge all that by flying on taxpayer-funded private aircraft to places where commercial airlines are easily accessible. She stated that, "for someone so holier-than-thou on reducing emissions, Buttigieg sure doesn't seem to mind the pollution caused by his literal jet-setting. This is hypocrisy at its finest, and these troubling expenses to taxpayers must come under immediate scrutiny."
When it was discovered that Tom Price, the Trump administration's then-Secretary of Health and Human Services, had flown more than 25 private jet trips in 2017, he was compelled to step down from his position.
Democrats seized the chance to call for Price's resignation; Representatives Ruben Gallego (D-AZ), Ted Lieu (D-CA), Brenda Lawrence (D-MI), Jamie Raskin (D-MD), and Pramila Jayapal (D-WA) wrote to Price once it was discovered he had consistently used pricey private aircraft for business travel since taking office, eschewing affordable options and squandering hundreds of thousands of government dollars. The American people anticipate cabinet secretaries to handle public resources appropriately, lead with integrity, and accept accountability. As a result of his betrayal of the public trust, they wrote a letter to Secretary Price to strongly advise he resign right away.
According to flight statistics, Buttigieg traveled roundtrip from Washington, D.C., to Las Vegas in August 2021 using taxpayer-funded private planes. On a 'Building a Better America Tour,' he also traveled privately to Florida, Minnesota, Ohio, Oklahoma, Nevada, and New Hampshire. Later in September of 2021, he also made a round trip flight to Montreal to attend a session of the International Civil Aviation Organization.
Copyright 2022, DailyDig.com