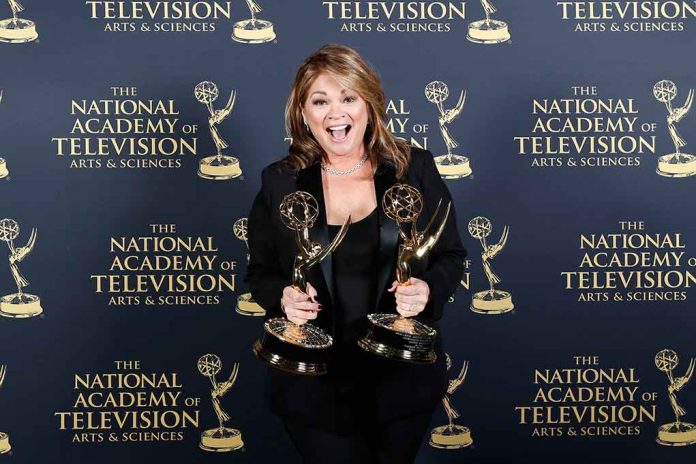 (DailyDig.com) – Valerie Bertinelli announced the cancellation of her Food Network program "Valerie's Home Cooking" on April 8 through her Instagram account. The show has aired for a total of 14 seasons.
Bertinelli shared the happy news that season 14 of "Valerie's Home Cooking" would begin airing brand new episodes on April 9 at 12 p.m. ET. The sad news is that this will be the show's last season. Her program was canceled by the network the previous summer, and she claimed that she had "no idea why."
She sent an Instagram note to her followers and viewers in which she expressed her gratitude for the opportunity to star in the program. It was the complete and utter fulfillment of her wildest dreams. She ended her remarks by telling her viewers that they had worked hard to ensure that they would enjoy their last season.
In 2015, the initial Food Network show of "Valerie's Home Cooking" debuted. In the pilot, she welcomed her "Hot in Cleveland" co-stars for brunch, and they included Wendie Malick, Jane Leeves, and Betty White.
The cooking star, who renewed her contract with the network late in 2021, has co-hosted the network's "Kids Baking Championship" during 11 seasons, the most recent of which concluded in February. She has made guest appearances on a number of network shows, including "Family Food Showdown," "Food Network Star," and "Cutthroat Kitchen."
She shared a fun fact about her program and the many celebrities she's cooked for on "TODAY Food" in October 2017. She stated that she forbids her guests from using the kitchen because she wants them to have a good time and enjoy her cooking.
Bertinelli has also established herself as an accomplished actress, having starred in such shows as "Hot in Cleveland," "Touched by an Angel," and "One Day at a Time."
Copyright 2023, DailyDig.com