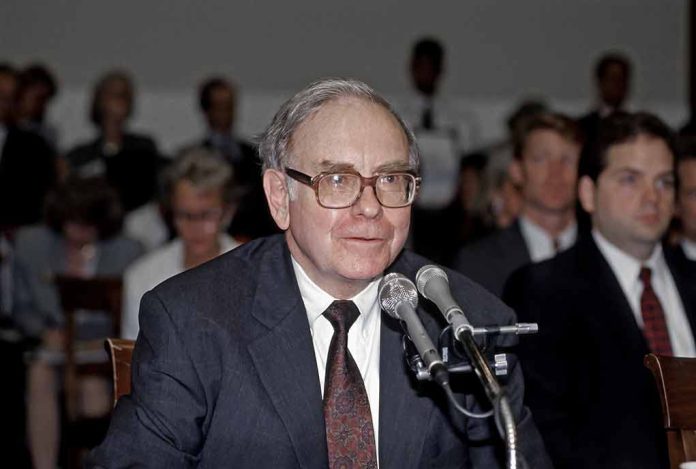 (DailyDig.com) – Warren Buffett, a famous American investor, recently made a sizable investment in a Taiwanese semiconductor manufacturer. In excess of $4.1 billion worth of shares in Taiwan Semiconductor Manufacturing Co. (TSMC) were acquired by Berkshire Hathaway Inc.'s (BRKa.N) portfolio between July 2022 and September 2022. The scale of the transaction indicated that Buffett himself, and not one of Berkshire's managers of portfolios, had made the purchase.
However, he recently sold his interest, leading some to believe the financial tycoon is bracing for an impending invasion. Given the scale of the investment and Buffett's reputation for hanging onto his holdings for the long haul, it was likely the billionaire himself, as opposed to one of Berkshire's investment managers, who made the purchase.
Since Beijing is likewise highly reliant on semiconductors supplied by Taiwan, and a military strike on TSMC's production plants might demolish the industry, the company is often thought of as Taiwan's silicon barrier against a future Chinese invasion.
As tensions between the United States and China approached an extreme point in the weeks of August 2022, Nikkei revealed on April 11 that Berkshire stated it had parted with 86% of its stock by year's end, only a few months since they purchased it.
According to Buffett, his fears that China may invade Taiwan were a major factor in his sudden decision to part with billions of US dollars' worth of shares in the Taiwanese chip manufacturer.
Buffett also remarked that TSMC was a properly managed firm, but that Berkshire had other opportunities for investment.
Taiwan is considered to be an essential component of China by the Chinese Communist Party. The island country, however, has never been ruled by Communist China.
As in Hong Kong, China is inclined to have a gradual infiltration of Taiwan. In 1997, the CCP and the United Kingdom reached an agreement for the CCP to assume control of Hong Kong.
Copyright 2023, DailyDig.com