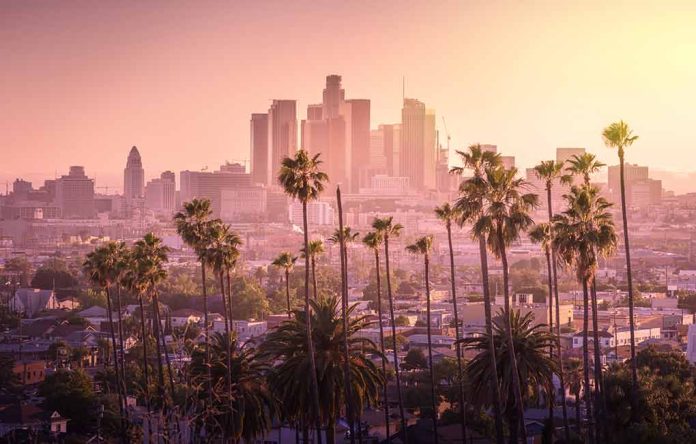 (DailyDig.com) – Scott Baio, an actor, had spent the previous 45 years in California. But the living circumstances deteriorated to the point that he had to uproot his family and relocate them to Florida.
Baio announced the sale of his Woodland Hills, California, mansion for $3.85 million the week of May 8. Primitive conditions, exorbitant expenses, and criminality, he said, were to blame for his move.
In a recent statement, Baio referenced research by the 'Los Angeles Homeless Services Authority' that indicated there were 41,980 individuals suffering homelessness in L.A. in 2022, an increase of 1.7% from 2020, and 69,144 individuals suffering homelessness in L.A. County in 2022, an increase of 4.1% from 2020.
On May 16, Baio claimed that California had become like an impoverished nation due to rampant illegal immigration, widespread crime, homeless people defecating in the street, meaningless laws, graffiti covering everything, drug use in broad daylight, and the waste of his tax dollars. He said that his relatives shun the shopping center out of fear.
According to Baio, safety is the first concern. It's not a good place to live if its residents don't feel secure. Lawbreakers are now treated as victims, and victims are now treated as lawbreakers. It's really bad, since it really is a beautiful location, that he finally had enough of living there.
The star of "Charles in Charge" urged his home state's voters to make a difference by casting alternative ballots. He stated that if the Democrats ran for office and really fixed these problems, he'd support them. But he thinks the other side will never back a Republican to make the necessary changes.
Renee Baio, Baio's wife, has remarked that she and her husband never expected their lives to change so drastically. She knows they'll miss their friends back home, but this is an incredible opportunity for all of them.
Joe Rogan, Rob Schneider, and Mark Wahlberg are just a few of the Hollywood stars that have lately relocated out of the state of California.
Copyright 2023, DailyDig.com