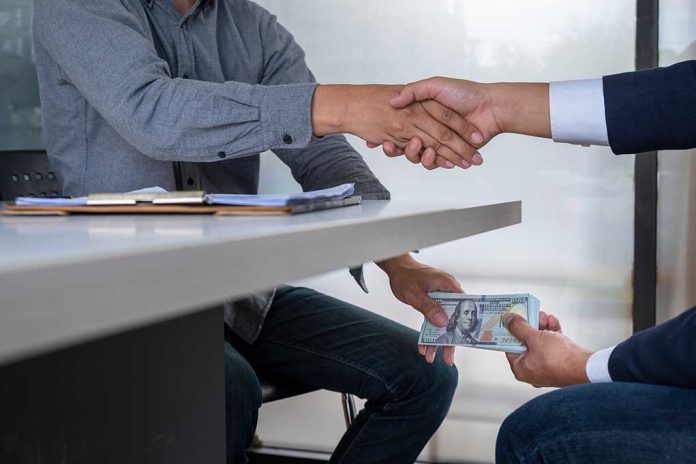 (DailyDig.com) – New reports draw attention to a clandestine relationship between a well-known Democratic Party lobbyist and blacklisted Chinese tech company Huawei. The foreign tech conglomerate allegedly paid Tony Podesta to lobby the Biden administration on their behalf at a time when many US leaders accused them of corporate espionage.
Huawei reportedly paid Democrat lobbyist $1M – https://t.co/c2HACbKmmA #OANN

— One America News (@OANN) October 28, 2021
Former President Trump originally put the company on a blacklist, a compilation of people or establishments considered untrustworthy or unacceptable that should be avoided or excluded, back in 2019.
Podesta claims the telecommunications company paid him at least $500k to promote their business to President Biden. However, the actual amount issued appears to be closer to $1 million — double what the lobbyist admitted.
The Biden administration still believes it can't trust Huawei's equipment or ethics and considers the company a direct threat to national security. Former President Donald Trump shared a similar viewpoint during his time in office.
The White House intends to keep Huawei on the trade blacklist for an indeterminate amount of time. Will this prevent the company from making payouts to Tony Podesta and other well-known lobbyists? Or, will they just find another way to achieve their questionable goals?
Copyright 2021, DailyDig.com