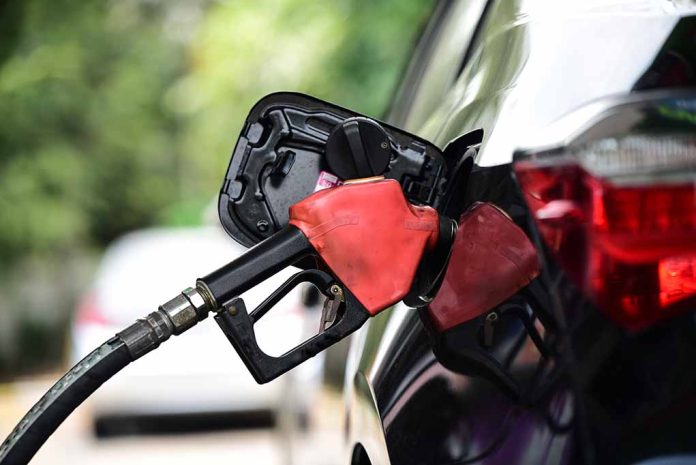 (DailyDig.com) – Gas prices continue to rise, along with the cost of just about everything else. President Biden claims the best he can do is lower the price by a couple of cents. His administration, on the other hand, doesn't seem to know about anything he's doing to lower the costs.
On November 8, a reporter asked White House Deputy Press Secretary Karine Jean-Pierre if the US could do anything to improve the situation outside of tapping its petroleum reserves. Jean-Pierre admitted they had no news to share on the matter.
WATCH: White House Can't Name A Single Thing Biden Is Considering Doing To Lower Gas Prices https://t.co/DkMNB3iHdk pic.twitter.com/d5CoRfNeec

— Daily Wire (@realDailyWire) November 9, 2021
The current national average for gas prices is almost twice what it was this time last year, according to AAA. The New York Times reported last week that the price of crude oil hit $76.98 per barrel — a figure the United States hasn't seen in six years. The higher prices come amid economic challenges related to the pandemic, limited distribution channels and international supply/demand issues.
The fuel crisis isn't likely to end anytime soon, experts estimate problems continuing well into next year. With cold weather right around the corner, those on fixed incomes may find themselves making tough decisions in the near future. The deputy secretary declared that the Biden administration would continue to monitor the situation.
The press asked Jean-Pierre a direct and reasonable question, yet she couldn't give a straightforward answer. Is there a lack of communication in the Biden administration, or is the White House working without a plan? What should Americans expect over the winter?
Copyright 2021, DailyDig.com