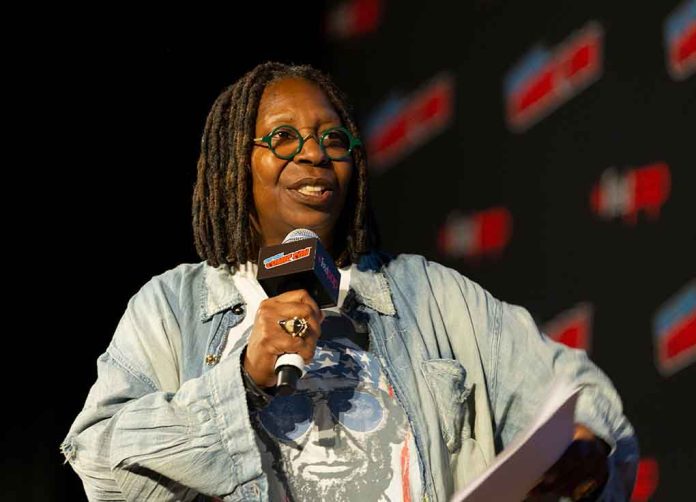 (DailyDig.com) – Whoopi Goldberg, co-host of "The View," recently declared her intention to replace Pat Sajak as "Wheel of Fortune" host after Sajak announced his resignation after 40 years at the helm.
Sajak's departure was discussed on ABC's "The View", a late morning chat program, on Wednesday, June 14, when "Jeopardy!" host Ken Jennings appeared as a guest.
Sajak, who is 76 years old, said earlier in the week that he plans to end his lengthy run as the show's host because it is the right moment to retire. In September, he will begin his 41st season, and that will be his last. He thanked his supporters and said it had been an incredible journey.
Starting in 1981, Sajak took over hosting the game show in place of Chuck Woolery, who did it from 1975 through 1981.
Alyssa Farah Griffin, another co-host on "The View," brought up the topic of Sajak's retirement from the game show and questioned Jennings about his thoughts on who should succeed the long-time wheel-spinner.
Even though Jennings was stumped, "The View" co-host Joy Behar chimed in to say that Goldberg is interested in the position.
Goldberg swiftly agreed, adding that the position seemed like a lot of fun and that she wanted it.
In order to replace long-time "Wheel" star Vanna White, Behar joked that she and another co-host, Sara Haines, take shifts pacing forward and backward while "turning the letters."
If the 67-year-old comedian is hired to host "Wheel of Fortune," it wouldn't be her first time presiding over a game show. Goldberg was a producer for all seven of the "Hollywood Squares" seasons (from 1998 through 2004) and a contestant on the program when it was revived in 1998.
There has been no official announcement of a replacement for Sajak, but rumors have circulated that Ryan Seacrest has been in discussions to take over. Several credible reports have placed him at the top of the list of prospective candidates.
Copyright 2023, DailyDig.com