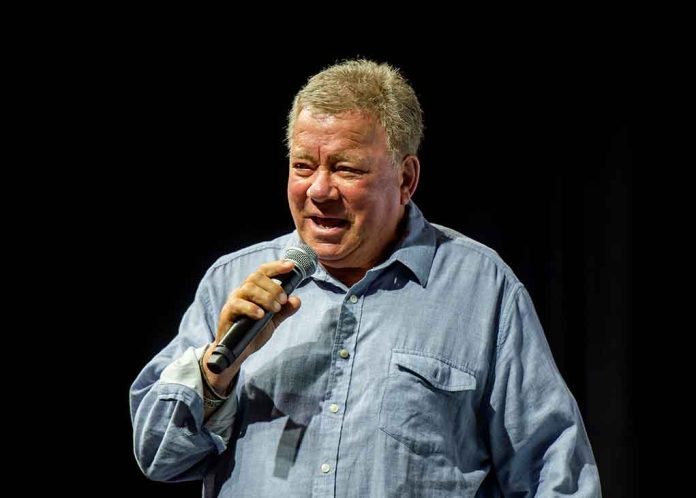 (DailyDig.com) – William Shatner spoke about how he was cast as James T. Kirk in the first "Star Trek" series in 1966. Tim League wondered how he landed his life-changing role in a conversation at the "South by Southwest" festival on March 16. Initially deadpanning, he replied, "Talent." Shatner drew cheers from the crowd.
By rising and enthusiastically pacing on the stage periodically while recounting a narrative, Shatner gave off the impression of being significantly younger and brighter than his current age of 91 would imply. The audience awarded him with a big round of applause as he finished his speech.
In "The Cage," NBC's first effort at a pilot for "Star Trek", Jeffrey Hunter played Captain Christopher Pike. According to Shatner, NBC turned down the pilot because they did not like it. However, the concept was well received. They had asked for a remake and were willing to pay for it.
Shatner received a call asking if he could watch the pilot to discuss the possibility of his taking the role of captain. After seeing it, he questioned why they had not picked it up. He did find the acting to be somewhat pompous. He said that after bringing some humor to the piece, it sold.
Last year, Shatner made news when he became the oldest human to make it into space. He took a trip in a suborbital spacecraft operated by Blue Origin. He wrote in his autobiography, "Boldly Go" about how devastated he was by the experience. Shatner wrote, "I wept for the earth," because of environmental devastation. The next generation will have to deal with the consequences of human actions. Earth looks like a tiny hunk of rock covered in a thin layer of atmosphere, similar to the outer layer of an onion. It's that delicate.
Now, Shatner hosts and is the executive producer of the History Channel's show "The UnXplained." It delves into some of the world's many intriguing, bizarre, and unexplained mysteries.
Copyright 2023, DailyDig.com