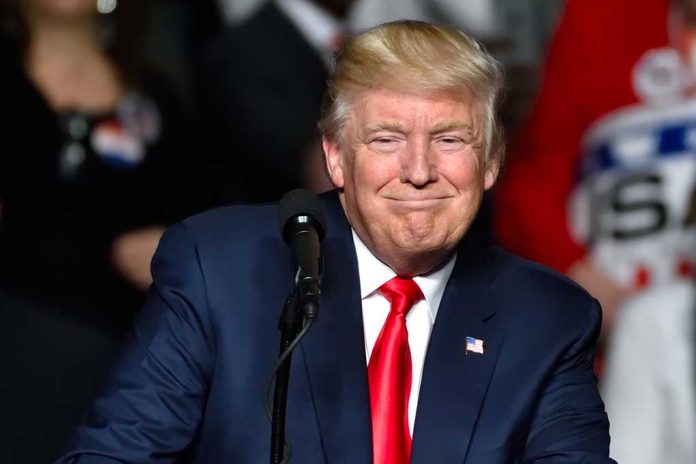 (DailyDig.com) – A lady from Texas was detained after she reportedly threatened to assassinate the judge in the criminal case against Donald Trump, the previous president.
On August 5, Abigail Jo Shry, a resident of Alvin, Texas, contacted the federal courtroom in Washington, D.C., and left a threatening message for Tanya Chutkan, a U.S. District Judge.
The complaint states that Shry made threats against Chutkan and her family, including direct threats made publicly and specifically.
Shry reportedly used a racist slur and called Chutkan a "stupid slave" in the message. She further said that she would murder every Democrat in the nation's capital if they ever dared to pursue charges against Trump. She reportedly informed Chutkan that she was a target and that her life was in danger. Shry continued by saying that they would murder her if Trump was not re-elected in 2024.
Shry, on whom investigators were able to pin the threatening message, had the number traced back to her. She said she had no intention of visiting either Washington, DC, or Houston in order to carry out her threats.
Shry faces a maximum of five years in jail if convicted on the felony charge of interstate transmission of a threat to hurt another person.
During an initial detention session on August 14, Sam S. Sheldon, the Magistrate Judge, determined that Shry would be kept without bail since she had been accused four times in the prior year for identical behavior, at least two of which ended in convictions.
When Shry left a dangerous voicemail for Chutkan in her office, she was out on bail after being charged with a misdemeanor threat inducing fear of immediate severe bodily harm on July 11.
Security for Chutkan had been increased after she was accused of prejudice by Trump and his friends. Republicans have criticized Chutkan's participation in the case because of the harsh jail terms she handed down to the January 6 accused and her donations to Obama's campaign.
On September 13, Shry will have a bail hearing.
Copyright 2023, DailyDig.com