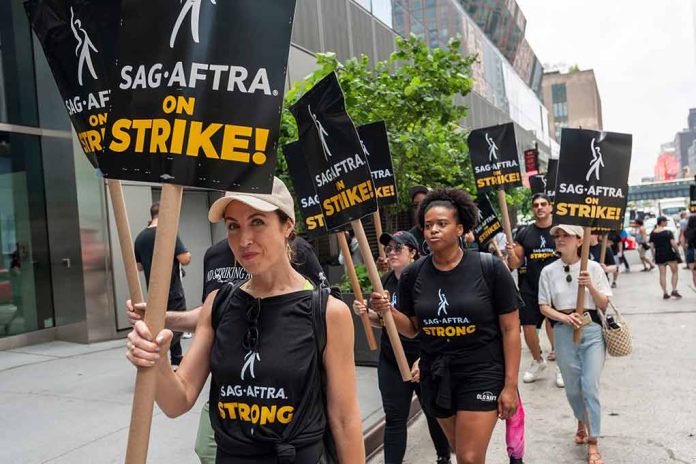 (DailyDig.com) – Due to the walkout by both screenwriters and performers (SAG-AFTRA), the "75th Annual Primetime Emmy Awards," originally set for September, have been postponed.
Two weeks ago, the nominees for the 2023 show were released, but the SAG-AFTRA strike followed quickly after. Since early July, when negotiations with studios stalled, the union has gone on strike. They joined the film and TV writers' strike that has been going on since May, which has delayed the production of dozens of films and television series.
The awards ceremony had been scheduled for September; however, on July 27, it was stated that it would be postponed. The original date for airing the Emmys was September 18.
Officials stated no new date has been set, and both the Television Academy and Fox Entertainment have not commented on the postponement. Fox may soon reveal that the awards event has been moved to January of next year. The January schedule is tentative, depending on the outcome of ongoing studio and guild negotiations.
Since streaming has drastically altered the industry standard for screenwriter compensation, the profession proceeded to strike over the problem in May. The actors' and writers' union SAG-AFTRA decided earlier in July to embark on the strike. After the union's contract negotiations with a trade organization that represented major studios ended in failure, members voted to go on strike.
The last time SAG-AFTRA went on strike was in 1980, and the last time both Hollywood writers and performers went on strike at the same time was in 1960.
The union's website states that until an agreement is reached, striking actors cannot participate in any promotional activities, such as conventions or interviews. Despite the June 2023 writer's strike, the Tony Awards nonetheless went on as planned, with extravagant dance performances filling in the gaps.
The Emmys haven't been rescheduled since the terrorist events of September 11, 2001, and the subsequent military involvement in Afghanistan, where they were held in the month of November.
Copyright 2023, DailyDig.com