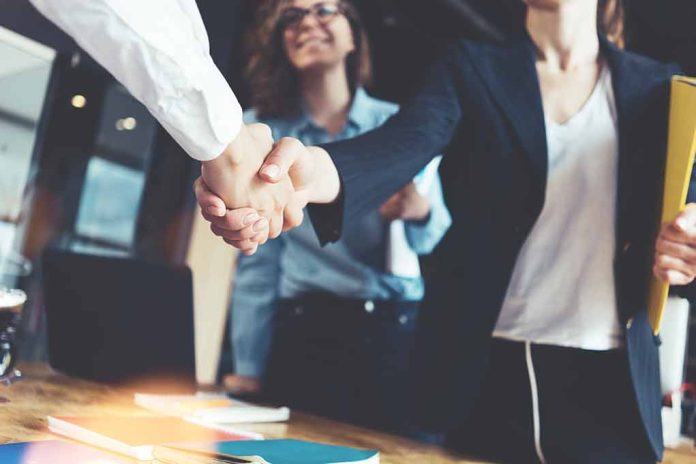 (DailyDig.com) – After nearly five months, the Alliance of Motion Picture and Television Producers (AMPTP) and the Writers Guild of America (WGA) struck a preliminary agreement on September 24 to terminate the strike.
The AMPTP and the WGA announced their preliminary agreement in a jointly issued statement.
Since May, the WGA has been out on strike over issues related to the integration of artificial intelligence into the entertainment industry and the distribution of media streaming services. As a result, output across the board ceased, and many late-night and daytime shows went off the air.
The WGA informed its members of a preliminary compromise on the proposed 2023 MBA, meaning that all deal elements have been agreed upon in principle and the only thing left to do is prepare the formal contract text.
Even though the revised agreement has not yet been ratified, the WGA has ordered its members to stop picketing immediately and allow them to return to work while the voting is taking place.
The Screen Actors Guild (SAG) is not included since they are still on strike against the AMPTP.
WGA-scripted programs may resume production if the WGA board approves the new agreement. It's safe to assume that daytime discussion programs will make a comeback initially.
The late-night programs will likely resume within several days once the strike ends. As they are not "struck shows," they are not affected by the SAG-AFTRA strike. In other words, they shouldn't hold their breath, waiting for an array of stars to come as guests.
The daytime discussion programs that air on syndication would be the next to return. If the WGA board approves the arrangement, production on new seasons of these shows may begin as early as mid-October.
Fans of scripted series, however, may still have a while to wait. Due to the lengthy production delays caused by the strikes, these programs are unlikely to resume production until no later than the first part of 2024, and that's if the actors' union can reach an agreement quickly.
Copyright 2023, DailyDig.com