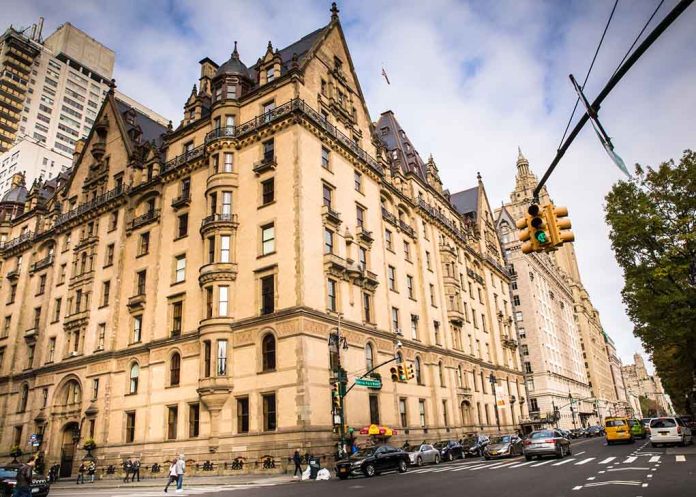 (DailyDig.com) – Yoko Ono is reportedly moving out of her huge apartment on the seventh level of the famous Dakota building and onto a farm in upstate New York. Ono is the widow of John Lennon, the late Beatles vocalist.
Since Lennon, 40, was shot dead in front of the Dakota in 1980 by a deranged man named Mark David Chapman, Ono has resided there for the last 50 years. She has moved into the remote property permanently and is not expected to return to her spacious, seventh-floor apartment on the Upper West Side.
When Lennon made headlines by leaving the Beatles, he and Ono settled down with their son Sean in New York. There, he would go on to write his best solo hit songs. Ono used this space to pursue her own artistic endeavors as an artist, performer, and producer, as well as those she pursued with Lennon.
Even though there is no indication that Ono intends to sell her Manhattan apartment, the transition is being called significant, since she was a mainstay of the New York cultural and social communities until she began to fade from public view in recent years.
At 90 years old, she has been dealing with health challenges and mobility limitations. While the nature of her medical afflictions remains unknown, she has currently been seen confined to a wheelchair. She had been using lengthy walks around the city to "get out of depression," as she tweeted lately.
Ono and Lennon had purchased a 600-acre property in 1978 in the Franklin area of New York. A frequent visitor to the farm during the epidemic, she avoided the city altogether. The house is spacious, with several bedrooms and two baths. The property houses a medium-sized herd (122) of dairy Holstein cows along with ten bulls.
Sean, her son, has indicated that he takes care of his mom's health and lives with her. The forthcoming documentary "Daytime Revolution," which tells the tale of the week when John and Yoko appeared as co-hosts on "The Mike Douglas Show" in 1972, has Ono's and her son's endorsement.
Copyright 2023, DailyDig.com