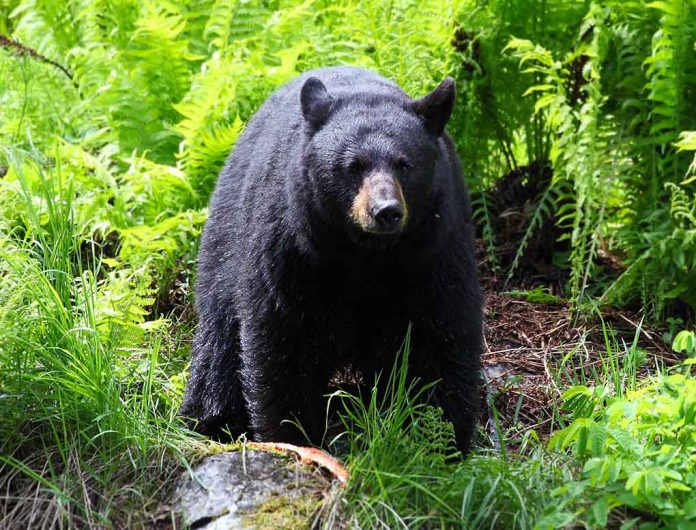 (DailyDig.com) – On August 22, a bear attacked a 7-year-old child in his backyard in Westchester County, which is located approximately 45 minutes north of New York City. He was transported to the hospital with serious but treatable injuries.
Animal control was one of several services that responded to the 911 call. A nearby neighbor responded to screams and captured an image of the black bear in the yard near a home's child's playhouse.
Peter Simonsen, the chief of the North Castle police, said that the child's parents were nearby and provided immediate help.
The boy was attacked at about 11:16 a.m., according to the North Castle Police Department. The exact nature of the boy's wounds was not disclosed by authorities.
The bear continued to remain in the yard when police responded to the 911 call reporting the incident. The bear was ultimately slain at the site due to the continuous threat it posed to responding personnel and locals.
Simonsen had expressed concerns that the bear wouldn't run away. At one point, the bear made an aggressive move in a situation when most animals would have normally avoided confrontation with so many humans around. Bears will often flee if they hear too much noise or if there is too much activity around them. This bear, however, did not run away.
A male black bear that was bigger than a cub but not quite an adult was described. The US Forest Service has advised that black bears seldom assault humans because they prefer to hunt for food in remote areas. A wild black bear will often see or hear you first and then run away. However, some black bears have learned to associate people with food and may not flee when approached.
The government recommends being calm while facing the bear, making plenty of noise, and carefully backing away. Make sure to keep children and any pets close by your side if you meet a black bear.
The bear did not have rabies, according to the county health department.
Copyright 2023, DailyDig.com