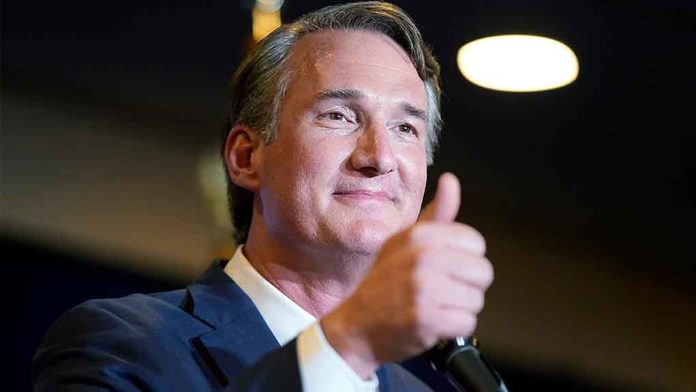 (DailyDig.com) – In April, Youngkin will lead a team to Taipei City, Taiwan.
After the elections this year, the governor was questioned about whether he planned to officially enter the 2024 presidential race. He changed the subject to Virginia, a standard response to inquiries about a possible presidential bid.
He said that representing Virginia was his only motivation. He wants Virginia to benefit from the investments being made in the United States by reputable companies. He wants to make Virginia the finest state in America, and it's already among the best. He thought that going to Taiwan would be good for his state's workers and their economy.
Youngkin said the fact that so many world leaders are eager to meet with him has buoyed him. They understand that he wants to meet with them in his capacity as governor of Virginia to highlight the advantages of the state's top-notch infrastructure, labor force, and economy. He thinks people should be aware that Virginia is the finest state in which to live and work for the country as a whole.
In light of China's continued threats, Youngkin was asked whether he was shocked that President Joe Biden hadn't visited Taiwan. He replied that he hadn't been following the president's whereabouts. What he is certain of is that he wants to bring some of Taiwan's huge foreign investment in the United States to the state of Virginia. His recommendation? Have the investor make their pitch in person.
The high cost of living, in his opinion, is one of Virginia's main problems right now. That's why he's working so hard to make homes more affordable and to lower taxes. The price tag of the government is the primary factor. He recommends that all of their municipal governments take advantage of efficiencies in the way they govern and seek out ways to save costs while increasing services.
In the 15 months since his unexpected 2021 election victory, which sparked a nationwide parent's rights campaign, Youngkin's popularity has skyrocketed. His popularity is high; a survey taken only last month put it at 57% approval.
Copyright 2023, DailyDig.com