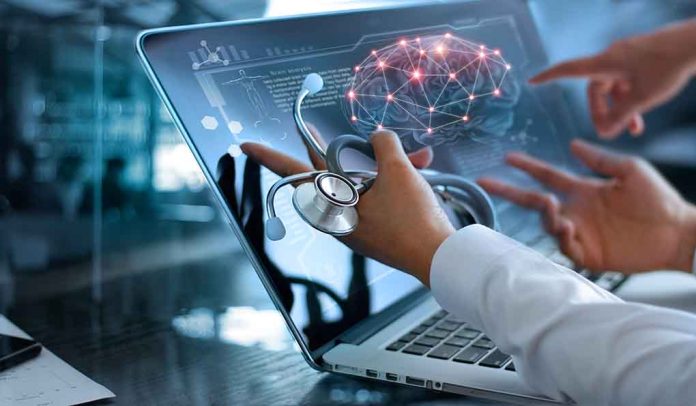 (DailyDig.com) – After a frightening experience with his health, "Little People, Big World" reality star Zach Roloff is relieved to be back with his family at home.
The reality star, who is 32 years old, was sent to the hospital for an emergency shunt revision. Tori Roloff, Zach Roloff's wife, has spoken out about her reality TV star husband requiring unexpected surgery. On Thursday, February 9, she shared a few photographs on her official Instagram account of Roloff while he was receiving medical treatment.
The caption said, "Not exactly how we saw our week going." That morning, Zachary had an emergency procedure to revise his shunt. The last three days were tense, but Zach seemed to be on the mend and making progress.
According to the website for Johns Hopkins, a shunt is a cylinder that is a hollow tube implanted surgically in the brain to assist in the drainage of cerebrospinal fluid. It redirects that fluid into a different location where it can be absorbed by the body.
She expressed gratitude to her fans, friends, and family for their loving support and prayers. She is hoping that Zach's recovery will be speedy and uncomplicated, and that this will be the answer to their prayers for the alleviation of his migraines. She told him that he had just gotten through major surgery and acted like a rock star the whole time. She is very proud.
Zach is now recuperating at home following his operation. On February 12, he posted an update on his family's situation on Instagram. Together with the message, he included a picture of himself with his three children, Jackson, age 5, Lilah, 3 years old, and Josiah, at 9 months.
The life of Zach Roloff and his family, including Zach's brothers and sister, Jeremy, Jacob, and Molly, as well as his parents, Matt and Amy, who both have a type of dwarfism, were the inspiration for the reality television show, "Little People, Big World," that debuted in 2006.
Copyright 2023, DailyDig.com