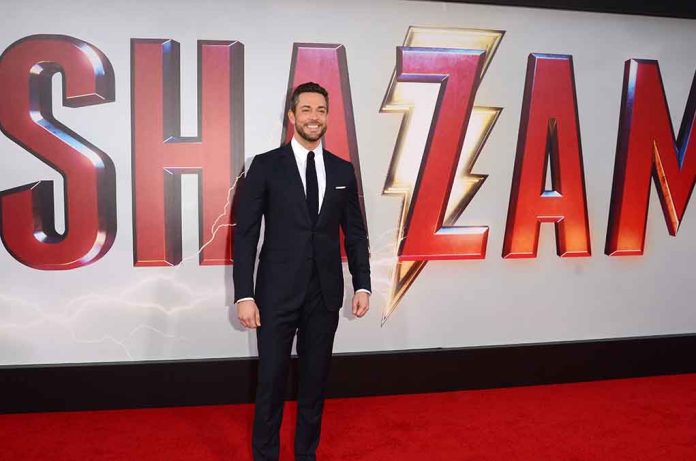 (DailyDig.com) – Zachary Levi, at age 42, looks and sounds as though he's fulfilling a kid's dream in DC's "Shazam!" comic. His Billy Batson is the adult equivalent of a little boy who is transformed into an adult. Levi has wanted to be an actor and a superhero since he was a child, and now he is finally pursuing his ambition.
He reprises his role as Shazam in DC's sequel, "Shazam! Fury of the Gods." Like its forerunner, "Fury of the Gods" is nimble and never heavy-handed. These films are quite content with their PG-13 rating, so shock value is unnecessary. It's a great addition to the canon of successful franchises.
Both Asher Angel (the young Billy) and Jack Dylan Grazer (Billy's best friend Freddy Freeman) are back for "Fury of the Gods," and they've both matured into skilled actors since their initial castings.
Angel, now 20, recalls feeling like everything was moving too quickly in his first role as Billy since he was much younger (15). In contrast, he had the chance to live in the present, take in what was occurring, and appreciate the second picture.
Grazer, who is just 19, claims to be having a blast. His ambition to work for DC finally came true. Working with his closest buddy Asher and the group was a welcome burst of nostalgia and a welcome breath of fresh air.
The 'Daughters of Atlas,' played by Rachel Zegler, Lucy Liu, and Helen Mirren, return to exact revenge for their demigod forebears' deaths and reclaim the weapons that may destroy the world. The Daughters are original characters created just for the film and not seen in any DC comics.
Liu, 54, was overjoyed with the DC component. Liu, whose most famous performances consisted of the fighter sort in "Charlie's Angels," returns to the action world with this film.
Zegler, who is just 21, says that she is motivated by her action-star co-star. She longs to be mentioned in songs like Lucy Liu, whose name is mentioned in songs like "Independent Women" by Destiny's Child.
Copyright 2023, DailyDig.com