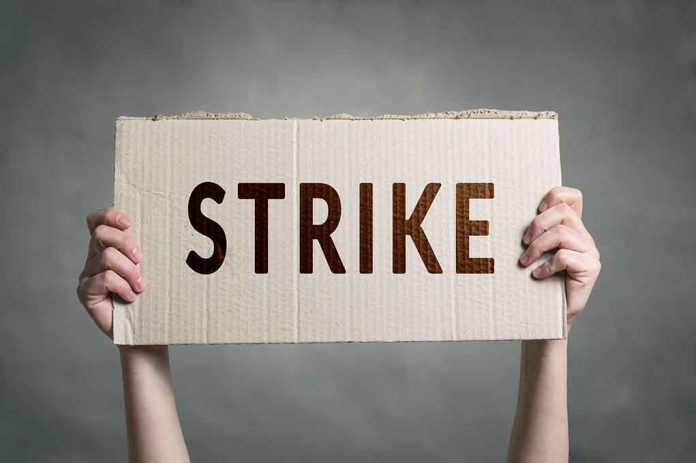 (DailyDig.com) – After his remarks on the SAG-AFTRA strike went viral, Zachary Levi addressed them for clarification.
On August 4, Levi released a statement saying that people were misinterpreting a joke he made the previous weekend. He made a joke about how ridiculous the guild's rules are that prevent actors from advertising their own films.
He emphasized his solidarity with the WGA and his union throughout this strike. He's been working in the industry for the last quarter-century, and he's never stopped being a vocal opponent of the exploitative structure artists are forced to work in. The strike is important to safeguard the industry's authors and actors, as well as the employees that make the business run.
Levi also said that the supporters must not be forgotten throughout the strike. People go to great lengths financially and logistically to meet their favorite artists and have meaningful conversations with them regarding their work. All of their success may be attributed to their devoted following. According to him, they ought to be allowed to communicate with them. It's crucial that they show their appreciation for their patronage.
Speaking at the Manchester Comic-Con at the end of last month, Levi said that he was barred from discussing his involvement in films like "Tangled," "Chuck," and both "Shazam!" installments. He informed the crowd he could not discuss his past projects. He called the strike "so dumb" since it prevented him from advertising his movies and TV series.
According to a document dated July 13, performers are not allowed to promote any projects for which they have TV or theatrical contracts. This might prevent Levi from promoting his new film, "Spy Kids: Armageddon."
A reaction developed when Levi's words began spreading late on August 3, despite the fact that he seemed to be coming from a position of playful regret at failing in-person supporters.
However, Levi released a video clip on Instagram last month in which he vehemently defended the strike. The studio executives just worry about making money, not about people's lives. He maintains that the strike has to happen.
Copyright 2023, DailyDig.com