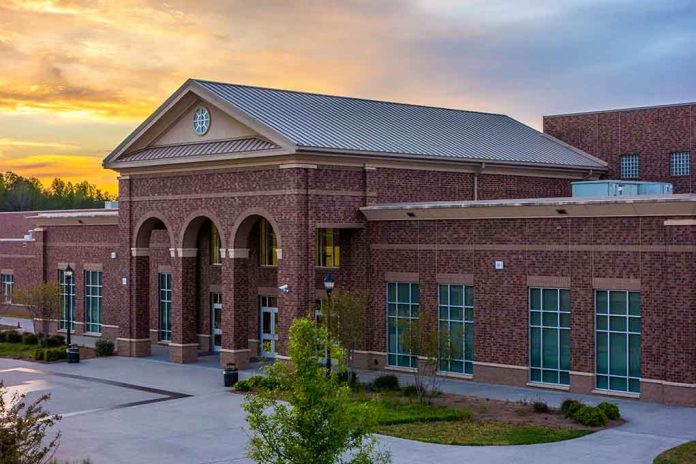 Parents Outraged As After-School Satan Clubs Close In On Christian Youth
(DailyDig.com) – The education of children in the US molds the future of America. Several parents have come forward after a Satanic after-school club is attempting to establish itself in their community. The club claims its presence is necessary and asserts there is no intention of converting children or bringing harm.
North Carolina parents outraged over school's 'Satan Club' https://t.co/hRaSU0B3XD

— Fox News (@FoxNews) May 1, 2022
In Greensboro, North Carolina, parents gathered outside of Joyner Elementary School in a prayer group to protest against a Satanic club for children. Tempe Moore, the group's organizer, proclaimed their protest was to indicate the community doesn't want the club in their schools.
According to a report from FOX 8, flyers for an "After School Satan Club," circulated through the community. Moore mentioned this is the time to have their voices heard, adding her group can't stand by and allow this program to enter Joyner Elementary or other schools in the area.
Meanwhile, The Satanic Temple (TST) claims the club's presence is to balance the current religious groups already allowed at the school. TST discloses on its website that the after-school programs are a way for kids to learn a different perspective on the world, one that's rational, scientific, and non-superstitious. TST also mentions it only looks to establish a presence in schools where parents have expressed interest and where there is already an evangelical group in place. According to TST, it has no desire to convert children to follow Satanism.
Do you think these programs should be allowed in schools? Is it fair to say they deserve just as much right as other religious groups in schools? Perhaps the education system is better off separating itself from religion altogether.
Copyright 2022, DailyDig.com