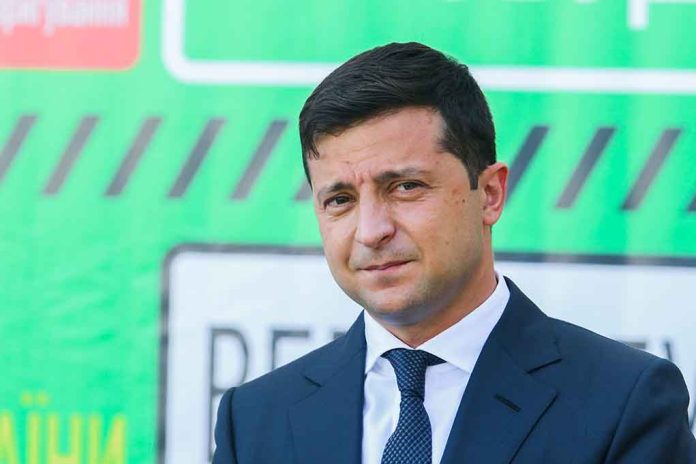 (DailyDig.com) – Ukraine and Russia are at each other's throats as the much smaller country continues to defend itself against the much larger Russian fighting force. With the conflict a little more than a week old, both sides are doing their best to end it. Russia allegedly sent orders for an assassination attempt on Ukraine President Volodymyr Zelenskyy. However, spies tipped the Ukrainians off, and they were able to stop the plot.
Assassination Attempt On Zelensky Foiled After Tip-Off From Russian Spies, Ukrainian Official Claims https://t.co/ySptmwsSDN pic.twitter.com/N7o3UsIlwG

— Daily Wire (@realDailyWire) March 3, 2022
According to The National Review, Oleksiy Danilov, the Secretary of Ukraine's National Security and Defense Council, said Federal Security Service of the Russian Federation agents informed Ukraine of the plot to assassinate President Zelenskyy. The secretary explained the group that came with the intention of killing Zelenskyy, who has refused to evacuate the Ukrainian capital of Kyiv, were elites from the Kadyrovites.
Danilov asserted Ukrainian forces destroyed the special forces' two groups. The Kadyrovites are a paramilitary group from the Chechen Republic accused of several human rights abuses. The group directly serves Razman Kadyrov, leader of the Chechen Republic, and is a close ally of Russian President Vladimir Putin.
Axios reported Danilov's statement saying the elites were split into two groups, with one under fire and the other destroyed in Gostomel, northwest of Kyiv. Despite the danger Zelenskyy is obviously in, he has elected to stay in Kyiv.
Copyright 2022, DailyDig.com