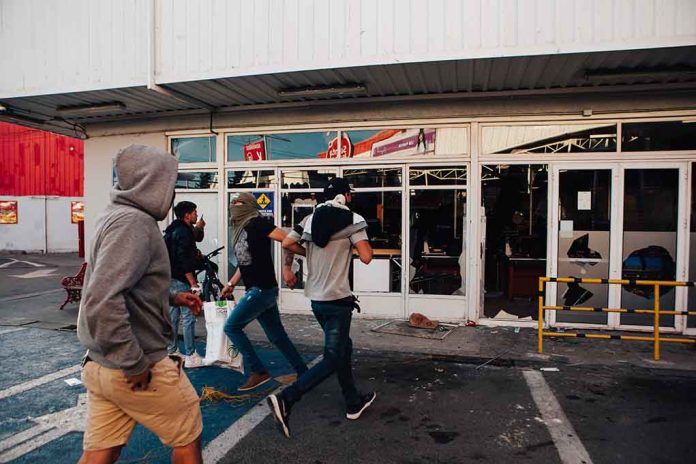 DC Looters ATTACK – Thousands of Dollars in Merch GONE
(DailyDig.com) – Smash-and-grab and flash-style robberies have gained popularity, especially in metropolitan areas. These crimes have popped up across the country, with Washington, D.C. recently adding six stores to the growing list of victims. The most recent was an eyeglass store, where suspects stole an estimated $20,000 worth of merchandise.
Thieves smash-and-grab expensive eyeglasses at six D.C.-area stores in recent weeks https://t.co/H97VoxSdly

— The Washington Post (@washingtonpost) February 6, 2022
In a press release, the Fairfax County Police Department (FCPD) discussed the details of an April 19th flash-style larceny, where four suspects smashed glass cases and stole eyeglass frames at a My Eye Dr. store. The release noted the four suspects appeared to be black males, ages 17-23, wearing masks, gloves, and hoodies or hats covering their hair. Police added that a fifth suspect was waiting for the men in a black Toyota Camry with tinted windows and black hubcaps.
Video evidence shows the four men smashing glass and taking the frames as one person tells them the cops are on their way. James Curry, a Lieutenant with the FCPD, told WJLA that these kinds of crimes happen so quickly, adding the department was happy no one was injured or attacked during the incident.
This recent robbery joins the increases in crime many states have been reporting. In California, looters armed with sledgehammers targeted a Beverly Hills jewelry store in March. In a separate incident, robbers went after a Kay Jewelers on April 15 in Brea, California. These crimes are especially concerning when one takes into account that many of these smash-and-grabs are taking place in broad daylight.
Copyright 2022, DailyDig.com