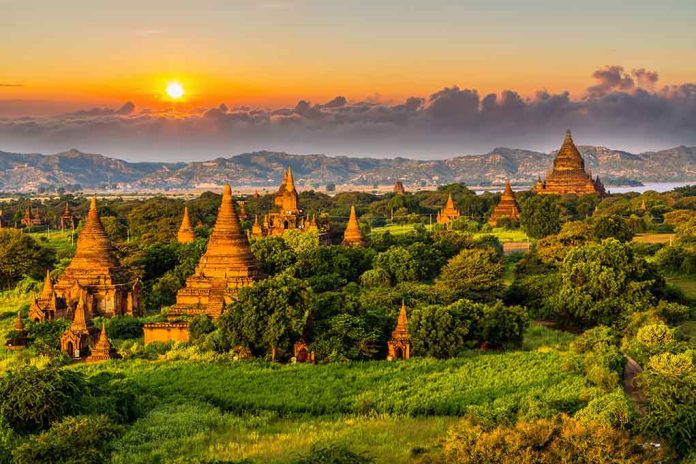 Deadly Attack May Have Killed Chinese Nationals
(DailyDig.com) Earlier this month, a rebel group in Myanmar announced that it was looking into the possibility that Chinese nationals were among those killed and injured in a military airstrike on a mine where it operates.
There has been a resurgence in the conflict between Myanmar's military and some of the country's numerous ethnic armed groups due to a coup in the country a year ago.
According to statements made by both parties, armed conflict broke out between the military and members of the Karen National Union (KNU) near the Thai border on Tuesday.
After that, the military attacked the Thabyu antimony mine, managed by the KNU. According to a KNU commander who spoke to AFP, the strike resulted in the deaths of three individuals, injuries to four, and the disappearance of at least eight others.
According to reports in the local media, residents of the area stated that a Chinese national was among those who had been injured and died.
The leader of the KNU stated that approximately two hundred Chinese nationals were involved in on-site operations at the Thabyu mines, and the organization noted that it was "still researching" if any of them were among the dead or missing.
Analysts believe several regions along the chaotic eastern border of Myanmar are flooded with Chinese investment, notably in casinos, mines, and logging operations.
The junta claimed it had carried out some "operation" against the mine, although they did not elaborate.
It was said there that the KNU was carrying out "subversive acts" by operating the mine in an "illegal" manner.
In response to queries over the assault on the mine, junta spokesman Zaw Min Tun stated, "We saw the news that some foreigners were killed."
The spokesman said If this is the case, they are illegal immigrants engaged in "illegal employment."
China, one of the few international friends of the Myanmar military, has refused to refer to the power grab that toppled Aung San Suu Kyi's administration as a coup.
At a regular news briefing held after the attack, a spokeswoman for the Chinese government stated that she did not know about the rumors of an attack on the mine.
Copyright 2022, DailyDig.com