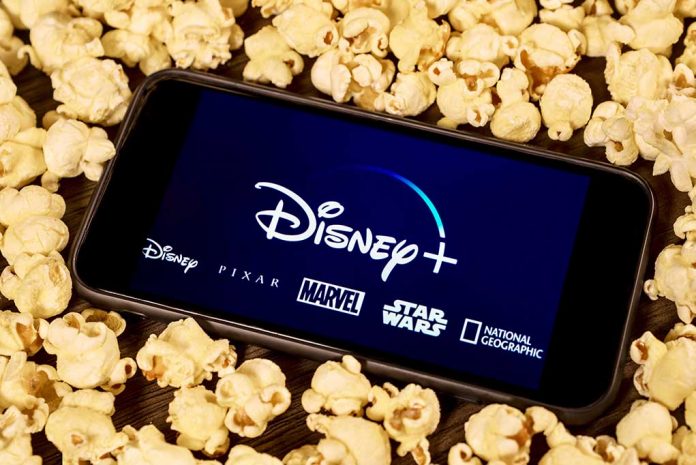 (DailyDig.com) – When thinking about Disney, most people remember watching cartoons and movies as children. Some reminisce about the company's amusement parks instead. But whatever their connection, most people wouldn't think of the conglomerate giant as an entity that refuses to uphold their end of a bargain.
Unfortunately, that's exactly what's happening now. The company recently came under fire after famed actress Scarlett Johansson accused them of breach of contract. She filed a lawsuit against Disney in response to Marvel failing to follow through on promises that her movie, Black Widow, would remain theatre-exclusive for the first 90 to 120 days after release.
#BlackWidow star Scarlett Johannson filed suit against Marvel parent company Disney on Thursday, alleging that the decision to stream the movie on Disney+ while also releasing it in theaters breached her contract and could cost her tens of millions https://t.co/AuS6POxGzw

— Yahoo News (@YahooNews) July 29, 2021
Marvel's parent company, Disney, released Black Widow both in theaters, as promised, and on Disney+, which was not part of the agreement. The movie grossed a nice $80.4 million on its first weekend but saw those numbers dive by 68% when the streaming service began showing it. So, it's understandable that Scarlett Johansson is upset.
Johansson and her attorneys say the actress lost a significant amount of money; this may be related to the fact that much of her compensation comes from box office receipts. She also alleges that both the CEO of Disney, Bob Chapek, and Disney chairman, Bob Iger, have stocks tied directly to Disney's streaming service, Disney+.
As streaming services become more popular, box office tickets are becoming a thing of the past. Hollywood will closely watch this lawsuit to see how it unfolds. It wouldn't be a surprise to see actors and actresses request more compensation from studios moving forward.
Copyright 2021, DailyDig.com