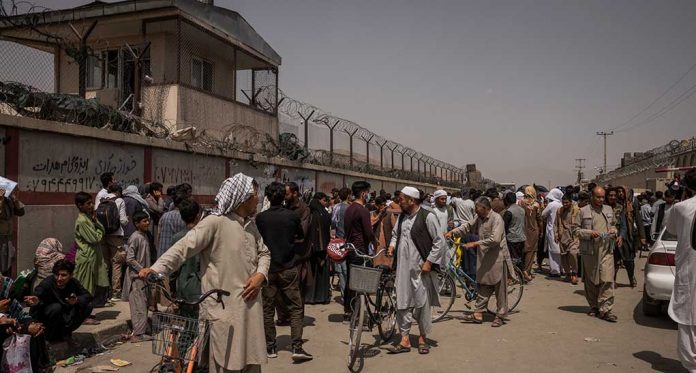 (DailyDig.com) – President Biden is under pressure to resign in the wake of his chaotic plan to rapidly withdraw US forces from Afghanistan. In fact, a significant number of people feel he should resign from his post altogether; they see him as incompetent. But the President isn't the only one being scrutinized for poor decision-making in the middle of the ongoing crisis.
A group of top ex-military officials, known simply as Flag Officers 4 America (FO4A), also accuses Defense Secretary Llyod Austin and Joint Chief of Staff General Mark Milley of similar failures.
Ex-military officers call for Austin, Milley to resign over Afghanistan debacle https://t.co/UvUJu0dUKY pic.twitter.com/ON9zhvts0H

— New York Post (@nypost) August 31, 2021
In a recent open letter, FO4A leaders suggest Austin and Milley should have fought harder to preserve the presence of troops in Afghanistan. They say both men should resign on principle alone for their role in the incident, whether or not they tried to stop it.
A total of 87 signatories co-signed the demand for immediate change. Names listed include Representative Ronny Jackson (R-TX), retired Navy Rear Admiral John Poindexter, who served under Ronald Regan, and US Army Brigadier General Donald Bolduc.
FO4A also warns the US government that the Afghan crisis will likely lead to severe consequences over time. In fact, they feel it will initiate a ripple effect, leading to everything from direct attacks to a near-total loss of credibility on the global stage. Ultimately, they want accountability — but there's no sign they'll receive it just yet.
Copyright 2021, DailyDig.com