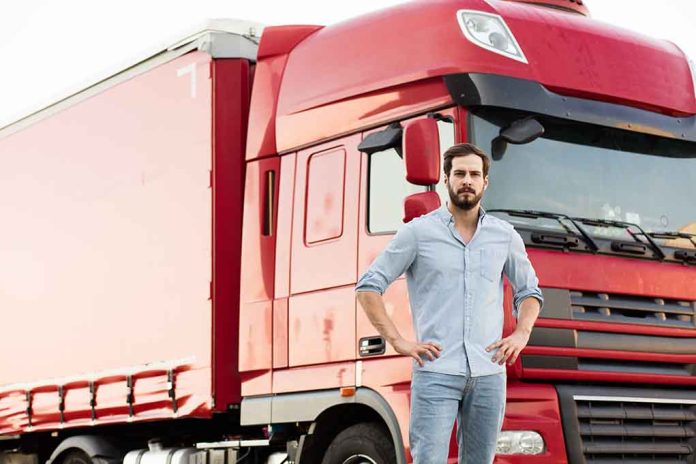 (DailyDig.com) – The holidays are just around the corner, and people are having trouble getting gifts for their loved ones as the US continues to struggle with supply chain issues. The shortage's driving factor, no pun intended, is the lack of truck drivers available to distribute products across the nation. President Biden says he has a plan to fix that; experts remain skeptical that he'll be able to follow through.
Industry Group Says Biden's Plan to Tackle Trucker Shortage Doesn't Do Enough to Address Key Problem https://t.co/ibmJRjBjeU

— Veterans United March (@VetsUnitedMarch) December 17, 2021
According to the Director of Government Affairs for the Owner-Operator Independent Drivers Association (OOIDA), Collin Long, the industry's biggest problem is high turnover. Operators are quitting at a faster rate than they can bring more on.
President Biden recently announced his plan to get the US supply chain back on track, at least as far as trucking goes. The Commander-in-Chief hopes to boost the number of new drivers in the US by injecting $30 million into the Commercial Driver's License (CDL) process, making it easier for drivers to get licensed to drive trucks over a certain weight.
Biden's plan also calls on the Department of Labor (DOL) to provide $8 million in funding for new driver apprenticeship programs.
Director Long worries that Biden's efforts won't be enough to make a significant impact on the industry. Long says that while the President seems to be having a positive impact on bringing in new drivers, his measures fail to fix the problem of poor driver retention.
Do you think Biden's plan will help the truck-driving industry and help America get back on track? Or is Director Long right in that it isn't enough?
Copyright 2021, DailyDig.com