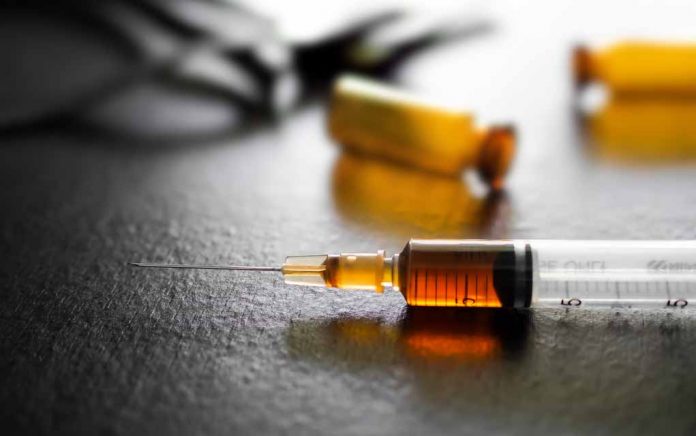 (DailyDig.com) – Performance enhancing drugs are nothing new. History shows that many "great" athletes used them in order to become the best. Canadian sprinter Ben Johnson lost his 100-meter dash record for doping shortly after the 1988 Olympics, increasing scrutiny on the practice significantly. Sadly, the use of performance-enhancing drugs isn't human-specific.
Jorge Navarro, a top horse racing trainer, recently admitted to conspiring to use performance enhancing drugs on horses in his care. The man pleaded guilty in a Manhattan, New York, federal court for the same crime. He currently faces five years in prison.
The horse trainer also made a deal to pay $25.9 million in restitution. This is a significant fraction of his profits from winning races.
'Reckless fraudster' Jorge Navarro admits to global racehorse doping scheme: * US trainer faces up to five years in jails after guilty plea * Navarro won millions while coordinating illegal scheme A prominent horse racing trainer pleaded guilty on… https://t.co/xkaJu2rxTc pic.twitter.com/hBYv5vhXBu

— Horse Racing News (@HorseRacingUK) August 11, 2021
The defendant admitted that he "abused a position of trust," adding that the horses in his custody were also under his care as a licensed trainer.
US Attorney Audrey Strauss called Navarro a global "winner," but outlined how his successes weren't real. He also called the man little more than a fraud despite his $34.9 million take.
Navarro isn't alone in the doping scheme. Investigators have also implicated at least 31 others, including veterinarians, trainers, drug distributors, and other miscellaneous equestrian industry experts. All face accusations of doping or facilitating doping, impacting races as far back as March, 2020.
One defendant, Jason Servis, trained "Maximum Security." That horse won the Kentucky Derby as well as the Saudi Cup, netting a prize of $20 million. Both successes took place long before officials charged Servis.
Navarro himself allegedly drugged another horse, "X Y Jet," according to prosecutors. He administered a substance referred to only as "monkey" before the horse won the Dubai Golden Shaheen, worth a shocking $1.5 million. That horse later died after suffering a heart attack.
Jorge Navarro seems willing to take responsibility for his actions, but many in his position likely would in order to lessen their punishment. But is he really sorry? Crime doesn't pay, and cheaters never win — he'll learn that lesson either way.
Copyright 2021, DailyDig.com